---
Major new federal pipeline safety legislation introduced this week will bring about new environmental and public safety benefits.
The bill, HR 5120, authored by Rep. Peter DeFazio (D-OR) and Rep. Frank Pallone (D-NJ), is the "Safe, Accountable, Fair and Environmentally Responsible (SAFER) Pipelines Act of 2019." The bill will give the Pipeline and Hazardous Materials Safety Administration (PHMSA) (part of the Department of Transportation) strong direction to act in the safety interests of citizens living in both urban and rural areas, including by requiring new rules to prevent, detect, stop and report methane emissions. The two veteran congressmen are chairmen, respectively, of the House Transportation and Infrastructure Committee and the House Energy and Commerce Committee.
"By putting in place critical new public safety and climate protections, the SAFER Pipelines Act is a win-win for all American families," said Elizabeth Gore, Senior Vice President, Environmental Defence Fund. "It's well past time to give PHMSA the tools and direction to contribute to our nation's efforts to prevent the worst impacts of climate change."
Methane, the major component of natural gas, is a key driver of climate change, more than 80 times as damaging to the atmosphere as carbon dioxide over the first 20 years following its release, and the oil and gas supply chain is the largest industrial source of methane in the US. Extensive scientific research has found that methane leaks appear anytime, anywhere in all segments of the oil and gas value chain, and the bill imposes new requirements on the oil and gas industry to use the latest, advanced leak detection technology to guard against them.
"Preventing, detecting, and fixing methane leaks represents some of the most cost-effective actions we can take right now to slow the rate of climate change," Gore said.
This bill will set in motion protections that will enhance public safety and reduce climate risks, while providing greater assurance to communities and families that natural gas leaks will be found and fixed promptly.
Read the article online at: https://www.worldpipelines.com/regulations-and-standards/19112019/new-us-pipeline-safety-legislation-introduced/
You might also like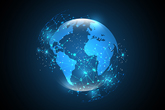 This year's COP28 President Sultan Ahmed Al-Jaber has called on global oil and gas companies to do more to achieve climate goals.