German authority confirms PGNiG's position: NS2 AG cannot serve as a transmission system operator
Published by Elizabeth Corner, Senior Editor
World Pipelines,
---
The Federal Network Agency (BNetzA) has announced the suspension of the certification procedure for Nord Stream 2 gas pipeline operator.
The reason for the suspension is that Nord Stream 2 AG at the current stage of the procedure does not meet the criteria for an independent transmission system operator, specifically the condition that operator must be organised in a legal form under German law.
"The BnetzA decision confirms the effectiveness of the PGNiG Group's legal efforts. The German regulator agreed with our position that Nord Stream 2 AG, as a company under Swiss law, cannot serve as a transmission system operator," commented Pawel Majewski, President of the Management Board of PGNiG SA.
The certification procedure for the Nord Stream 2 operator will be suspended until the organisational transformation of the applicant is completed. Upon completion and submission of new documentation, the BNetzA will resume examination on whether the criteria set out in the law for certification of a gas pipeline operator have been met.
"In our opinion, from a legal perspective it is not possible to certify a subsidiary of Nord Stream 2 AG as an independent pipeline operator. Nor is it possible to establish an operator that applies European Union law solely within the territorial waters of the Federal Republic of Germany. We perceive today's decision as the first step towards ensuring enforcement of the European Union law in relation to the Nord Stream 2 project. In the subsequent stages of the proceedings, we will aim to ensure that the regulatory authorities take into account the principle of energy solidarity and the requirements of the EU law," said President of the Management Board of PGNiG SA.
Read the latest issue of World Pipelines magazine for pipeline news, project stories, industry insight and technical articles.
World Pipelines' November 2021 issue
The November issue features two reports on the Mediterranean midstream oil and gas industry, explaining why there is cause for cautious optimism in the region going forward. Other technical articles cover topics including flow control technologies, construction challenges on the Gas Interconnector Greece-Bulgaria (ICGB) project, and pipeline surveillance.
Read the article online at: https://www.worldpipelines.com/regulations-and-standards/18112021/german-authority-confirms-pgnigs-position-ns2-ag-cannot-serve-as-a-transmission-system-operator/
You might also like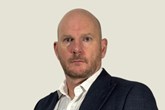 Bill Chilton has been announced as the new Diving Manager at the International Marine Contractors Association.