---
On Monday, Enbridge Energy issued a new report on the status of its 64 year old Straits of Mackinac oil and gas pipeline. The report noted that further gaps were found in the pipeline's ageing coating during its last inspection, according to the Department of Environmental Quality and Natural Resources.
Inspections were completed at 48 of 128 locations, and a majority of the 48 areas were found to have the coating gaps, the report stated.
The news comes after Enbridge had previously defended the pipeline, saying in March that the coating gaps were merely "limited."
For the second time in two months, Governor Rick Snyder criticised the Canadian oil transport giant: "I am no longer satisfied with the operational activities and public information tactics that have become status quo for Enbridge," Snyder said. "It is vitally important that Enbridge immediately become much more transparent about the condition of Line 5 and their activities to ensure protection of the Great Lakes."
Line 5 is an oil transmission line through the Upper Peninsula that splits into twin, underwater pipelines through the 4½ mile Straits of Mackinac before reconnecting into one line and continuing through the Lower Peninsula. The pipeline transports up to 23 million gallons of crude oil and natural gas liquids through the state to a hub in Sarnia, Ontario.
"Enbridge's announcement today about Line 5 is deeply concerning," Snyder said in a statement. "While it does not indicate any imminent danger for the Great Lakes, this causes significant concern for the long-term."
In response, state officials have demanded that Enbridge provide "full accounting" on the condition of the pipeline's safety at the state's Pipeline Safety Advisory Board meeting on 11 December in Lansing.
Experts and activists have warned that a rupture or leak on Line 5 could be particularly devastating to the Great Lakes, especially during a winter freeze.
Read the article online at: https://www.worldpipelines.com/regulations-and-standards/15112017/enbridge-more-coating-gaps-on-straits-of-mackinac-pipeline/
You might also like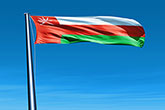 Oman's OQ Gas Networks announces price for gas pipeline business IPO.