As PHMSA advances pipeline emission rules, report finds widespread availability and adoption of technologies to cut methane
Published by Elizabeth Corner, Senior Editor
World Pipelines,
---
A report published yesterday by Highwood Emissions Management on methane emissions and solutions in the pipeline sector finds broad and accelerating adoption of many advanced technologies used to identify and fix methane leaks.
Human-caused emissions of methane, a potent greenhouse gas 80 times as damaging to the atmosphere as carbon dioxide and the main component of natural gas, drive over a quarter of today's global warming. According to EPA, leaks from gas pipelines were responsible for 21 million metric t of CO2-equivalent emissions of methane in 2020. Pipeline methane leakage is likely even higher than EPA reports, which translates to significant wasted product, safety risks and damage to the climate.
The report comes as the Pipeline and Hazardous Materials Safety Administration (PHMSA) prepares to issue proposed standards, at the direction of the PIPES Act of 2020, to require operators to use commercially available advanced leak detection technology to find and fix leaks.
"The technologies needed to find and fix rogue emissions of methane are here, they are cost-effective, and they are already seeing adoption in the field by companies serious about cutting their emissions," said Erin Murphy, Senior Attorney at Environmental Defense Fund. "Deploying available solutions to tackle pipeline methane leaks is critical for minimising waste, meeting our climate goals, and protecting the public."
According to the report, there are now over 100 advanced leak detection (ALD) technologies on the market – many of which are seeing widespread and accelerating adoption among pipeline operators.
Operators derive significant value in deploying ALD programmes, which include methods and technologies such as drones, vehicles, aircraft and satellites, and represent a "step change" from traditional leak detection methods. A combination of ALD technology deployment and improved work practices, such as more frequent leak surveys and improved reporting, can find more pipeline leaks than legacy approaches.
Legacy methods – such as inspecting pipeline right of ways for visual signs of disturbance, walking lines with portable gas sensors, or monitoring for changes in pipeline pressure – can be imprecise as well as time and resource intensive. ALD methods can quickly cover extensive networks of infrastructure and have the benefit of both finding and accurately measuring leaks – critical for helping operators prioritise repair efforts.
The PIPES Act of 2020 directs PHMSA to develop new standards requiring use of advanced leak detection programmes by operators of gathering, transmission and distribution pipelines to find and fix leaks. PHMSA is expected to issue its proposal this spring. Today's report makes clear that ALD solutions are widely available to support implementation of a strong final rule and are already seeing accelerated deployment by operators.
"Getting these rules right is a critical opportunity to take advantage of the innovative solutions and technology on the market," added Murphy. "Strong standards must include comprehensive coverage across pipeline segments and the flexibility needed to keep pace as leak detection technology continues to improve."
PHMSA's ALD rule will be an important component of the Biden Administration's 'US Methane Emissions Reduction Action Plan'. PHMSA also recently finalised new standards to expand oversight of gathering pipelines – for the first time, all 434 000 miles of US onshore gathering lines must begin annual incident reporting, and about 20 000 additional miles are subject to leak survey requirements. PHMSA should continue to expand gathering line oversight with a comprehensive ALD rule.
Read the article online at: https://www.worldpipelines.com/regulations-and-standards/13012022/as-phmsa-advances-pipeline-emission-rules-report-finds-widespread-availability-and-adoption-of-technologies-to-cut-methane/
You might also like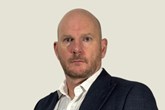 Bill Chilton has been announced as the new Diving Manager at the International Marine Contractors Association.