---
The National Energy Board (NEB) of Canada is set to hold an oral hearing on 6 June regarding whether the Wyndwood pipeline expansion project should be approved for construction and operation.
The Wyndwood pipeline expansion project is an application from Westcoast Energy Inc. (doing business as Spectra Energy Transmission) to build and operate 27 km of natural gas pipeline and associated facilities southwest of Chetwynd (British Columbia). The proposed project is a loop of Westcoast's existing Fort St. John Mainline.
The NEB hearing panel will hear from three intervenors, including two indigenous groups and a local landowner.
Once the oral statement portion of the hearing has finished, Westcoast and the 13 individuals and groups who have been granted Intervenor status in the hearing can ask questions about the written evidence filed by the Applicant and other Intervenors. The hearing will conclude with oral final argument.
Read the article online at: https://www.worldpipelines.com/regulations-and-standards/05062017/neb-to-hold-hearing-for-the-wyndwood-pipeline-expansion-project/
You might also like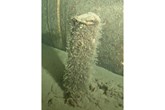 Denmark invites Gazprom to help salvage unidentified object found close to only remaining intact gas pipeline under Baltic Sea.