---
Subsea metrology procedures are expanding rapidly to provide ever higher accuracy solutions, so the publication by the International Marine Contractors Association (IMCA) of a revised version of 'Guidance on Subsea Metrology' (IMCA S 019 Rev. 1) is both highly relevant and timely.
The objective of subsea metrology is to determine accurately the relative horizontal and vertical distance between subsea assets, as well as their relative heading and attitude. Most commonly this is for pipeline connections and the document uses this work as an example throughout. The information determined by subsea metrology is then used by pipeline engineers to design a connecting piece to join the assets together.
It is often the case that the connecting pieces are the last sections of the pipeline to be fitted and one of the final steps before first hydrocarbon production. For this reason, it is important that subsea metrology surveys are carried out in a timely and accurate manner. If the connecting pieces are not to the required specification and/or do not fit correctly, they can have a significantly reduced life span or can cost days of a construction vessel's time whilst awaiting repairs to the spool.
Historically, the first subsea metrology procedure employed was a diver with a tape measure working from flange to flange. However, increasing requirements for greater accuracy and the tighter construction tolerances for deep water field developments, combined with the limitations on depth experienced by divers, have brought about alternative and higher accuracy subsea metrology methods.
"IMCA's revised document provides guidance on commonly used subsea metrology techniques deployed today," explains Richard Benzie, IMCA's Technical Director. "These are long baseline (LBL) acoustics, both diver taut wire and digital taut wire, photogrammetry, inertial navigation systems (INS), SLAM techniques and laser scanning.
"IMCA S 019 covers the basics of subsea metrology, engineering requirements, the different methods and technologies, and some of the advantages and limitations of each technique.
"LBL acoustic systems and techniques are covered in more detail as these systems are generally the most adaptable and most widely used in the industry today," he adds. "However, it should be noted that the pace of technical change and ongoing development of deep water fields means that other subsea metrology methods are being developed, including photogrammetric metrology, INS metrology, SLAM techniques and laser scanning, all of which are covered in the new document."
IMCA S 019 is available online free of charge for members and at £75.00 for non-members. Further information is available online or from publications@imca-int.com
Read the article online at: https://www.worldpipelines.com/regulations-and-standards/04102017/imca-revises-subsea-metrology-guidance/
You might also like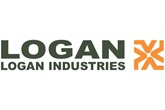 The company is able to bring 90% of its NDE operations in-house instead of outsourcing.