---
The National Energy Board (NEB) will hold a route realignment hearing in Chilliwack (B.C., Canada) in early 2018, to review a proposal by Trans Mountain Pipeline ULC to relocate nearly 2 km of the previously approved general pipeline corridor within the city.
If approved, the Chilliwack BC Hydro Route Realignment (Chilliwack Realignment) would vary the approved general pipeline corridor of the Trans Mountain expansion project by relocating it to be within the existing Trans Mountain pipeline right-of-way (ROW).
When the Federal Government approved the Trans Mountain expansion project in late November 2016, the resulting certificate included a general pipeline corridor from Edmonton through to Burnaby (B.C.). Under section 21 of the National Energy Board Act, the company may apply to the NEB for a variation to the previously-approved general pipeline corridor.
In total, the company submitted seven proposed route variances along the entire general pipeline corridor. Following a comment period, the NEB determined that the Chilliwack Realignment will be granted a public hearing.
The Chilliwack Realignment hearing will examine the proposed alternative route, including the potential environmental and socio-economic impacts of the realignment.
Applications to participate are available now on the NEB's website. The deadline to apply to participate is 21 September 2017.
Read the article online at: https://www.worldpipelines.com/regulations-and-standards/01092017/neb-to-hold-route-realignment-hearing-in-chilliwack-for-trans-mountain-pipeline/
You might also like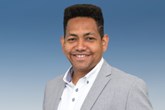 ICR Group's inspection technology has achieved accreditation from two globally-recognised bodies.