---
The Australian government should prioritise bringing on new gas supply rather than compromising international partnerships with export rule changes and risking the economic benefits these exports deliver for all Australians.
Releasing its submission to the Australian Domestic Gas Security Mechanism (ADGSM) consultation, the Australian Petroleum Production & Exploration Association (APPEA) has said proposed changes risked undermining Australia's role as a trusted trade and energy partner while doing nothing to address the underlying factors behind forecast domestic gas shortfalls.
The Australian Competition and Consumer Commission (ACCC) is clear that investment in new gas supply is the solution to projected shortfalls in the domestic gas market. The proposed changes broaden ministerial discretion to limit exports and could leave key trading partners such as Japan with as little as 30 days notice for breaking critical gas contracts.
APPEA Chief Executive, Samantha McCulloch said: "Instead of addressing the root causes driving potential shortfalls, the proposals effectively export Australia's domestic gas market uncertainty to the region. Importers of Australian natural gas are key investors in our energy industry and our economy more broadly. These nations are also our diplomatic and national security partners in the region.
"The government's domestic market interventions, including ongoing price regulation, have created a lot of uncertainty and are already impacting new domestic gas supply – the opposite of what the ACCC say is needed. In the next stage of these cascading interventions, the government is proposing to disrupt gas export contracts to our important allies in Asia. The industry is committed to ensuring domestic supply and exports are a key part of this, with LNG contracts in many cases supporting the economics of new domestic gas supply, while delivering billions of dollars to the Australian economy."
APPEA has recommended that the government prioritise increasing domestic gas supply – in line with ACCC recent recommendations.
Ms McCulloch said: "The government is squeezing gas supply which independent research has found will increase the pressure on the budgets of households and businesses. More investment in natural gas is the best and most enduring way to ensure energy security and to put downward pressure on household bills."
Ms McCulloch said the procedures for triggering the ADGSM must be more robust and objective – minimising ministerial discretion and maximising notice provided to LNG producers and customers. Any shortfall assessment must be objective and transparent, she added. "Further, the ADGSM reforms cannot be considered in isolation and must align with the ongoing heads of agreement (HoA) and code of conduct discussions and processes," she said.
Read the article online at: https://www.worldpipelines.com/regulations-and-standards/01032023/export-rules-to-cause-energy-uncertainty-in-asia/
You might also like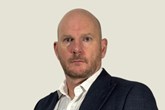 Bill Chilton has been announced as the new Diving Manager at the International Marine Contractors Association.