---
Oil shippers on the Trans Mountain expansion (TMX) project are challenging proposed pipeline tolls filed by Canadian government-owned Trans Mountain Corp with regulators last month, citing concerns about significant costs increases.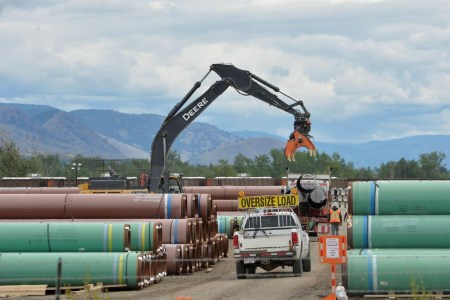 TMX will nearly triple the flow of crude from Alberta to Canada's Pacific Coast to 890 000 bpd, and is due to start up early next year. But it has been beset by years of regulatory delay and is expected to cost CAN$30.9 billion (US$23.50 billion), nearly quadruple the original estimate. The Canadian government bought the pipeline in 2018 to ensure the expansion got built.
Over the past week, companies including Suncor Energy, Cenovus Energy and BP Plc registered to intervene in Trans Mountain Corp's toll application, which proposed a base toll of CAN$11 – 12/bbl, depending on the type of crude shipped and its final destination. "Cenovus is concerned about the escalation in costs and expenses to construct the expanded system," the Calgary-based company wrote in a letter of comment to the Canada Energy Regulator (CER).
Trans Mountain said the pipeline toll was based on the latest project cost estimate and could rise by around CAN$0.07/bbl for every extra CAN$100 million spent on uncapped costs, which are currently estimated at CAN$9.1 billion. Uncapped costs include two specific segments of the pipeline and other factors, including Indigenous and community consultation.
A number of shippers said they were concerned the uncapped cost component of the toll had increased from CAN$1.36/bbl in a 2017 cost estimate to CAN$6.48/bbl. Shippers also argued against Trans Mountain's request that the regulator approve the tolls by 14 September.
"Given these massive increases, additional time and detailed information is required to confirm whether the costs were necessarily and reasonably incurred, and to verify which costs properly constitute the uncapped and capped portions of the fixed toll," PetroChina Canada, a unit of PetroChina Company Ltd, wrote in a letter of comment.
Analysts at Stifel FirstEnergy said the outcome of the dispute should not impact the price of Canadian heavy crude, but will impact margins for shippers. "With billions of dollars at stake, we expect this dispute process to drag out for at least several months," Stifel FirstEnergy analyst, Michael Dunn said in a research note on Monday 26 June.
Image: REUTERS/Jennifer Gauthier/File Photo
Read the latest issue of World Pipelines magazine for pipeline news, project stories, industry insight and technical articles.
World Pipelines' June 2023 issue
In the June 2023 issue of World Pipelines, we cover hydrogen pipeline transport; pipeline sensing, composite coatings and inline inspection. Also featured are articles on metering and monitoring, and subsea pipelines.
Read the article online at: https://www.worldpipelines.com/project-news/28062023/oil-shippers-on-trans-mountain-expansion-dispute-pipeline-tolls/
You might also like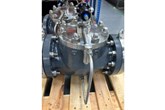 Oxford Flow expands its product range and grows market potential with new high- and low-pressure pilots.