---
Virginia's Department of Environmental Quality (DEQ) announced this week that it has approved the erosion, sediment and storm water control plans for the Mountain Valley natural gas pipeline, stating that the plans for the pipeline "will protect water quality in all areas of Virginia."
The plans also include measures to protect karst terrain, which includes caves and caverns that are especially vulnerable to the threats of water pollution.
The process for approval began in March 2016, with DEQ employing an independent consulting firm to assist in its review of the site plans and engineering designs that detail how Mountain Valley aims to limit the impacts of erosion through all stages of the pipeline construction. "We required Mountain Valley Pipeline to submit detailed plans for every foot of land disturbance, and we carefully reviewed all aspects of these plans," DEQ Director David Paylor said in a prepared statement.
Following this week's DEQ approval of 'land disturbing activities', Mountain Valley is now authorised to initiate full scale construction – whereas up until now, the 303 mile buried pipeline had been limited to cutting trees along the pipeline path and leaving them where they fell.
"Mountain Valley Pipeline appreciates the Virginia DEQ's rigorous review of the project's erosion and sediment control and storm water management plans," said Mountain Valley Pipeline spokeswoman Natalie Cox. "We look forward to proceeding with construction activities on this important infrastructure project and meeting demand for affordable, reliable domestic natural gas in homes and businesses across the region."
The controversy surrounding the pipeline has been emphasised by many protestors, including two opponents who have been sat in trees atop a mountain nearby across the state line in West Virginia for 27 days and counting. Their presence has hindered work on the pipeline and there is concern over the costly delays that could arise if the protest continues.
Opponents to the project have said that digging trenches for the pipeline along steep mountain slopes will produce sediment-laden runoff, which has the ability to contaminate pristine streams and infiltrate private wells and public water supplies.
A number of laws and authorities are now in place which will ensure Mountain Valley abides by its plans. "DEQ's enhanced review, along with our new stop-work authority, gives the agency a variety of tools to protect water quality across the range of pipeline activities and ensure developers comply with Virginia's rigorous regulatory requirements," Paylor said.
The General Assembly passed a new state law this year on an emergency basis (which makes it effective immediately), that allows DEQ to shut down work on the pipeline if it determines that the pipeline has "caused, or will imminently cause, a substantial adverse impact to water quality."
Read the article online at: https://www.worldpipelines.com/project-news/28032018/mountain-valley-pipeline-receives-approval-from-virginia-regulators/
You might also like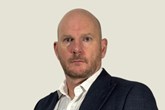 Bill Chilton has been announced as the new Diving Manager at the International Marine Contractors Association.