Project news - 26 September 2017
The South Pars Phase 14 offshore pipeline operations are on track to conclude in mid October.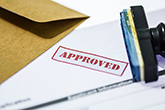 The Kidder Township Board of Supervisors have voted to approve a land use permit for a PennEast Pipeline compressor station.
American Midstream has begun its crude deliveries into the Dakota Access pipeline.