---
The US$6.6 billion Mountain Valley natural gas pipeline from West Virginia to Virginia is on track to get final permits by Saturday 24 June, moving the long-delayed project closer to re-starting construction. Some analysts, however, said that even when the pipe enters service, which could be as soon as the end of 2023, it would only operate at half capacity or less due to transmission constraints.
Equitrans Midstream Corp, the lead partner building Mountain Valley, disputed that half-capacity analysis and noted that it is normal for gas markets to take time to fully adjust to new large-scale projects.
Mountain Valley "is not being built for the short term. [It] will meet increasing gas demand and improve reliability and affordability for domestic consumers for decades to come," Equitrans spokesperson Natalie Cox told Reuters in an email.
Mountain Valley has said it expects to resume construction after the US Army Corps of Engineers issues a water permit. That should happen by Saturday 24 June as mandated by the Fiscal Responsibility Act, which ended the debt ceiling crisis.
"We will request the administrative authorisations necessary to resume full construction in the near future," Cox said, noting that Mountain Valley continues to target project completion by year-end 2023.
Mountain Valley is one of several US projects delayed by regulatory and legal fights with environmental and local groups in recent years. The pipe is key to unlocking more gas supplies in Appalachia, the nation's biggest shale gas basin. But analysts at energy consulting firm East Daley Analytics said Mountain Valley will only run at about 35% of its 2 billion ft3/d capacity when it is finally built.
That's because the Transcontinental Gas Pipe Line (Transco) system into which Mountain Valley will connect in Virginia has limited takeaway capacity, East Daley said. Transco is owned by US energy company Williams Cos Inc.
Williams, however, told Reuters in an email that the "Transco system is fully capable of moving in excess of 2 billion ft3/d of gas from Mountain Valley to high-demand markets." Environmental groups, meanwhile, continue to challenge Mountain Valley's permits in court.
"There is no reason to think they could build and operate this project safely, and now analysts are saying that if [Mountain Valley] is completed, it would only run at less than half capacity," said Caroline Hansley, Senior Campaign Representative at the Sierra Club, an environmental group opposed to the pipeline.
When Mountain Valley started construction in February 2018, Equitrans estimated the 303 mile (488 km) project would cost about US$3.5 billion and enter service by late 2018. Mountain Valley is owned by units of Equitrans, NextEra Energy Inc, Consolidated Edison Inc, AltaGas Ltd and RGC Resources Inc.
Read the latest issue of World Pipelines magazine for pipeline news, project stories, industry insight and technical articles.
World Pipelines' June 2023 issue
In the June 2023 issue of World Pipelines, we cover hydrogen pipeline transport; pipeline sensing, composite coatings and inline inspection. Also featured are articles on metering and monitoring, and subsea pipelines.
Read the article online at: https://www.worldpipelines.com/project-news/26062023/mountain-valley-pipeline-moving-forward/
You might also like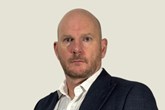 Bill Chilton has been announced as the new Diving Manager at the International Marine Contractors Association.