---
Argentina's natural gas pipeline offering additional takeaway capacity from the Vaca Muerta shale formation went into service earlier this month. The Gasoducto Presidente Néstor Kirchner pipeline was built in 10 months, "record time," the Energy Secretariat said. Capacity on the pipeline is 25 million m3/d. The line stretches from the town of Tratayén in Neuquén province to Salliqueló in Buenos Aires province.
"Vaca Muerta gas is much more competitive and up to six times cheaper than imported gas, on top of containing, in every molecule, the work and industry of Argentina," Energy Secretary, Flavia Royon said.
Following the pipeline coming online, Royon last week presented a bill to the nation's congress that would promote LNG exports. It would also declare any LNG export project of national interest.
"We have resources for 150 years and today we are only extracting about 8% of what's there," she told lawmakers. She said the country should look beyond natural gas exports to Brazil, Chile and Uruguay and instead to LNG and the world market. She said LNG would help "generate industrialisation" in Argentina. She added in her presentation that the country needed regulation to help establish the conditions to attract investment for this type of longer-term project. This would include providing tax benefits and export permits to developers.
State oil company, YPF SA is already working on a potential LNG project. In September 2022, YPF and Malaysian national oil company Petronas signed a memorandum of understanding to study the potential for an integrated LNG export project.
On the planned export facility, "we continue to work together with [Petronas] in performing both the technical and economic analysis to get us comfortable with a final investment decision," YPF CFO, Alejandro Lew said in a recent conference call. "As previously commented, we are still away from that decision. There's still much work that has to be done. And at best, we would expect to have – to enter into a [final investment decision] not before the end of next year. So, there is, as mentioned, still much work to be done there to be able to move on with the actual development of the project."
The EU is reportedly also in discussions with Argentina over potential LNG imports as it tries to wean itself off Russian natural gas.
Most important in 50 years
Royon called the Gasoducto Presidente Néstor Kirchner natural gas pipeline "the most important engineering project in fifty years" in Argentina.
The country hopes to save US$4.2 billion annually by not having to rely on importing LNG to keep the lights on and industry running during high-demand winter months.
Whilst the pipeline was financed by public funds, future development of the system would depend on private funds, industry participants have said. These would include reversing flows on the Gasoducto del Norte and developing new pipeline export capacity to Brazil.
Gustavo Gallino, Director General of Techint Ingeniería & Construcción SA, one of the firms in charge of the pipeline's construction, said, "we were able to construct this pipeline in less than half the time of what it usually takes to build a project like this." He added that 50 000 people were employed and trained during development, "and that knowhow stays in this country for future projects."
The pipeline is seen as key to helping Vaca Muerta producers develop new natural gas projects. Natural gas production was up in April to 128.7 million m3/d, compared to 127.4 million m3/d in the same month last year, according to the Energy Secretariat. Vaca Muerta natural gas production rose 15.9% in the same comparison, to 52 million m3/d.
Read the latest issue of World Pipelines magazine for pipeline news, project stories, industry insight and technical articles.
World Pipelines' July 2023 issue
Here's a preview of the July 2023 issue of World Pipelines: the keynote article focuses on pipeline activity in South America; technical articles cover compressors, pipeline mapping and welding; and there's insight into CO2 transport and HDD best practice.
Read the article online at: https://www.worldpipelines.com/project-news/25072023/argentina-eyes-lng-exports/
You might also like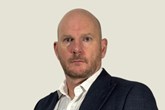 Bill Chilton has been announced as the new Diving Manager at the International Marine Contractors Association.