---
Pipeworx Ltd., a Primoris company, is pleased to announce that it has received a partner recognition award from Tribal Chiefs Employment and Training Services Association (TCETSA) for its proven commitment to creating true Indigenous relationships. Building on this important work, Pipeworx is proud to reaffirm its intent to create lasting partnerships with Indigenous communities that benefit First Nation employees, families, and communities, as well as the future of the energy industry.
"Our projects are proven success stories of how proactive engagement with Indigenous communities positively impacts us all and furthers the success of the industry," said Chad Johannsen, Senior Vice President and General Manager of Pipeworx. "We remain committed to creating enduring, constructive partnerships with First Nations that lead to true reconciliation and inclusion. We're extremely honoured to be recognised by TCETSA, but this is just the beginning of what we hope to accomplish together."
Pipeworx is one of the most innovative and respected pipeline contractors in the Western Canadian Sedimentary Basin, known for safely performing quality workmanship on time and within budget. Its relationship with TCETSA began organically, with Johannsen sharing a cup of coffee with Chief Greg Desjarlais of the Frog Lake First Nation.
"During that initial meeting, Chief Greg Desjarlais simply asked if we would give the people of Frog Lake a chance on a Pipeworx project, which Chad agreed to without hesitation," recalled Chad Wagner, Indigenous Relations Manager of Pipeworx. "On our last project, a quarter of our workforce was First Nation members and métis. Not only was this project delivered successfully, but it also yielded four First Nation-owned and operated start-up businesses. Our goal is to become a catalyst for opportunity and prosperity that will hopefully create a ripple effect throughout the Indigenous communities we work with."
Pipeworx intends to continue its engagement with TCETSA to further provide prospects for self-reliability for Indigenous communities, in turn advancing the energy industry with a skilled workforce. The organisations hope that additional industry partners and peers will join their efforts to provide meaningful opportunities for these communities.
"That is the beauty of these relationships – our work with Pipeworx wasn't a one and done venture," said Eva John-Gladue, Operations Manager of TCETSA. "This partnership was initiated through a shared reverence, mutual respect, and understanding. But it was successful because of the entire project team's commitment to fostering alliance, mentorship, and fellowship. The door has been opened and we're excited to keep this momentum going."
Read the article online at: https://www.worldpipelines.com/project-news/25012023/pipeworx-receives-tribal-recognition/
You might also like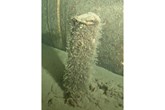 Denmark invites Gazprom to help salvage unidentified object found close to only remaining intact gas pipeline under Baltic Sea.