---
Canadian Prime Minister Justin Trudeau has voiced his support of Alberta Premier Rachel Notley, and her plans to connect the province to new markets by building pipelines.
In a news conference in Davos last Friday, Trudeau countered concerns from Montreal Mayor Denis Coderre and his regional colleagues that the Energy East pipeline posed an unacceptable environmental risk.
The Prime Minister said that provinces need to work together to ensure energy development and environment protection. "I am solidly in one camp on this one," he said. "I am very much in the camp of both premiers, [Ontario's Kathleen] Wynne and Notley, who demonstrated that Canada can and should work together on economic issues for all of us."
Mr. Trudeau said his government is reviewing environmental assessment rules with the aim of boosting the credibility of pipeline reviews.
Ontario support
Also on Friday, Ontario's premier Kathleen Wynne praised Notley for the NDP government's climate change plan and gave at least tentative backing to the CAN$15.7 billion Energy East pipeline, which would move Alberta oilsands crude to the east coast for export.
The Liberal premier said Alberta's efforts "makes the national conversation about climate targets and pipelines easier."
"We appreciate that there is a need for a way to get Canadian oil, that is allowed under Alberta's new emission cap, to overseas markets. And the people of Ontario care a great deal about the national economy and the potential jobs that this proposed pipeline project could create in our province and across the country," said Wynne.
Montreal opposition
The previous day, Thursday, Montreal mayor Denis Coderre had announced that municipalities in the city's metropolitan area are opposed to Energy East, saying that there was limited economic benefit compared to major environmental risk from a pipeline spill.
Notley has said she wants the discussion over pipelines to be "drama free."
She said it was "short-sighted" for the Montreal Metropolitan Community to oppose Energy East on the grounds its risks outweigh its economic benefit.
Edited from various sources by Elizabeth Corner
Sources: The Globe and Mail, Edmonton Journal, CTV News
Read the article online at: https://www.worldpipelines.com/project-news/25012016/trudeau-backs-notleys-pipeline-convictions/
You might also like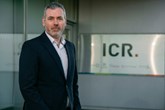 ICR Integrity announces the appointment of Ross McHardy as Group Director.