---
Oil and gas prices have fallen drastically in 2015. Due to an abundance of supply and reduced consumption, global energy markets have had to find more economical ways of transporting oil and gas and put an abundance of pipeline projects on hold. Dr. Hooman Peimani seeks to summarise the major global pipeline projects and how they have been affected.
Asia
China
The East Route gas pipeline
Known as the East Route gas pipeline, the Russian-Chinese Gas Pipeline (38 billion m3/y) is the largest and most important ongoing pipeline project of Russia and China, but only forms a component of their US$400 billion energy deal of 2014.
The project involves constructing a gas transportation system in each country to be connected at a border. It will aid Russia in developing its East Siberian gas fields, and will consequently help sell gas to China for 30 years (38 billion m3/y).
The Russian pipeline for exporting gas to China, the Power of Siberia GTS (POS), will facilitate gas transportation from the Irkutsk and Yakutia gas production centres to the existing pipelines in eastern Siberia, ending in Russia's Port of Vladivostok as well as China.
As a joint venture of CNPC and Gazprom, the construction of its first segment – the 3200 km Yakutia-Khabarovsk-Vladivostok line – will be operational in late 2017. The second segment – an 800 km Irkutsk Region-Yakutia leg – will be constructed at a date that has yet to be announced.
The POS is approximately 4000 km, 52 in., transports 61 billion m3/y, and is being built along the route of the East Siberia Pacific Ocean (ESPO). China started constructing its extension on 30 June 2015 near the Chinese city of Heihe in the northern province of Heilongjiang bordering Russia. The CNPC undertaking consists of northern, southern and central sections passing through six Chinese provinces (Heilongjiang, Jilin, Liaoning, Hebei, Shandong and Jiangsu), the Inner Mongolia Autonomous Region, Tianjin and Shanghai. Beijing will reportedly spend at least US$20 billion on it.
China will start receiving Russian gas in 2018 when the entire East Route gas pipeline is scheduled to go online.
The Central Asian gas pipeline system
The Central Asian gas pipeline system is the world's largest ongoing pipeline project consisting of four sections through which Central Asian gas (mainly Turkmen, but also Kazakh and Uzbek) will be exported to China. Once fully operational by 2018, it will supply 85 billion m3/y of gas to China, equal to around 40% of its gas imports.
Lines A and B (each 1830 km; 42 in.; 30 billion m3/y) of the CNPC's undertaking became operational in December 2009 and October 2010, respectively. The parallel lines connect Turkmenistan to southern Kazakhstan through Uzbekistan, and cross the Kazakh-Chinese border at the border pass of Horgos in China's Xinjiang Uyghur Autonomous Region. Line C (1830 km; 48 in.) – which begins on the Turkmenistan-Uzbekistan border – runs through Kazakhstan and ends in Xinjiang; it went online in May 2014 as a means of adding 25 billion m3/y to the CAGPS's capacity.
Line D (1000 km; 48 in.) – construction of which started in September 2014 in Tajikistan's Roudaki district linking Turkmenistan across Uzbekistan, Tajikistan and Kyrgyzstan to China – will increase the Central Asian gas pipeline system's capacity by 30 billion m3/y once completed in 2016.
India
The construction of the first phase of GAIL Limited's 2050 km Jagdishpur-Phulpur-Haldia gas pipeline began in October. The US$2 billion project will connect eastern India to the national gas grid by transporting gas to West Bengal, Bihar, Jharkhand, and Uttar Pradesh. The pipeline consists of a 36 in. 922 km mainline, and 1128 km of spur lines and feeder lines (12 - 30 in.). Its second phase will double the capacity to 32 million m3/d. The pipeline will supply gas to industrial sites, such as the Barauni refinery and the Barauni fertiliser plant.
Iran
Iran will reportedly start constructing three pipelines in the current Iranian calendar year (started on 21 March 2015) as part of its plans to increase gas transfer capacity by 300 million m3/d, while developing more phases of its Persian Gulf South Pars Gas Field (SPGF). Thus, the sixth cross-country gas pipeline (611 km; 110 million m3/d; US$2 billion) whose first and second sections have been completed, is the first priority designed for gas exports to Iraq, Syria, Lebanon and Europe.
The ninth cross-country gas pipeline (1863 km; 110 million m3/d; US$6 billion) is being built towards Iran's northwestern borders, aimed at increasing Iran's existing gas exports to Turkey for supplying Europe in the future.
The eleventh cross-country gas pipeline (1100 km; 100 million m3/d; US$4 billion) will connect the SPGF to Iran's northeastern region to enable it to stop relying on the import of Turkmen gas (30 million m3/d).
Iran-Iraq gas pipelines
Iran's pipeline project to supply Bagdad was set to go online in August 2015, but there is no news on its operation. The pipeline (100 km; 48 in.) stretches from Charmaleh in Iran's Ilam province to Naft-Shahr bordering Iran and Iraq. Reportedly, its extension to the Iraqi Mansourieh power plant is also finished, leaving a 7 km stretch to Baghdad for completion. Iran will initially export 4 million m3/d of gas to Iraq, to gradually increase to 35 million m3/d. In February, Iran started the construction of a second gas pipeline to Iraq's southern city of Basra – scheduled for operation in 2016 – to export an additional 5 million m3/d of gas to Basra, rising to 30 million m3/d within six years.
Iran-Oman Gas Pipeline
This is the most important future project for both countries, and would export 28 million m3/d of Iranian gas to Oman for 15 years, reportedly worth of US$60 billion. The project could become a reality if the P5+1 Group nuclear agreement is implemented to lift sanctions on Iran's energy exports. Iran and Oman have signed an agreement to study its construction to feed Oman's LNG plants. Head of the National Iranian Gas Export Company Alireza Kameli announced in September that a contract had been signed with two Iranian gas companies for the project.
The Iranian Offshore Engineering and Construction Company is in charge of its offshore section, whose contract was also signed by Director General of Planning and Projects Evaluation of the Omani Ministry of Oil and Gas, Saif Bin Hamad Al Salmani. Pars Consulting Engineers deals with the onshore section.
Written by Dr Hooman Peimani and edited by Elizabeth Corner. This article was published in full in the December issue of World Pipelines. To read the full article, click here.
Click here to read part 1.
Read the article online at: https://www.worldpipelines.com/project-news/24122015/global-gas-pipeline-projects-roundup-part-2/
You might also like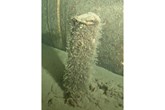 Denmark invites Gazprom to help salvage unidentified object found close to only remaining intact gas pipeline under Baltic Sea.