---
The NEB has rejected a request by the City of Burnaby to rescind two Orders that authorise Trans Mountain Pipeline ULC to undertake pipeline relocations and decommissioning works at its Burnaby Terminal. The decision enables the company to continue its ongoing work to modify existing piping and related infrastructure within the facility.
The City of Burnaby requested that the NEB rescind the Orders after the Federal Court of Appeal judgement of 30 August 2018 quashed Federal Government approval for the Trans Mountain Expansion Project. At the time, the City of Burnaby argued that the works authorised in the two Orders were primarily to allow for construction of infrastructure related to the Expansion Project.
In its decision, the NEB found that the piping modifications at the Burnaby Terminal are not associated with the Expansion Project and that the relocation and decommissioning Orders appropriately allow Trans Mountain to optimise the site in preparation to offer new services to shippers. The NEB also permitted the company to continue tree clearing as part of the approved works.
The NEB concluded that replacement of the original piping with new piping designed to allow the passage of inline inspection tools will improve the integrity of the Burnaby Terminal.
The NEB provides regulatory oversight on all aspects of the existing Trans Mountain Pipeline system and associated facilities. The NEB's reconsideration hearing of the Trans Mountain Expansion Project is ongoing, independent of this request by Burnaby to rescind the two orders.
Quick facts:
The work at issue in these Orders includes installation of approximately 1.6 km of new piping and decommissioning of approximately 1.3 km of piping, independent of the Trans Mountain Expansion Project, within the Burnaby Terminal property.
As a result of these Orders, Trans Mountain is authorised to undertake some tree cutting on its property for the relocation work, widening of an access road and installation of a security fence.
The City of Burnaby filed its initial notice of motion to rescind the two Orders to the NEB on 2 October 2018.
Read the article online at: https://www.worldpipelines.com/project-news/21012019/neb-denies-requests-to-halt-trans-mountain-work/
You might also like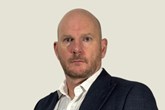 Bill Chilton has been announced as the new Diving Manager at the International Marine Contractors Association.