---
Williams Partners L.P. announced this week that construction is officially underway in Pennsylvania on the greenfield portion of the Atlantic Sunrise pipeline project.
The Atlantic Sunrise pipeline project is an expansion of the existing Transco natural gas pipeline to connect abundant Marcellus gas supplies with markets in the Mid-Atlantic and Southeastern US.
Climate activists, including a group of nuns who allowed activists to build an outdoor chapel on the proposed pipeline route, had challenged the project.
Lancaster Against Pipelines, the activist group that built the chapel, have vowed to protect it. Construction broke ground in Pennsylvania last Friday in Columbia and Wyoming counties as site preparation began for two new natural gas compressor facilities.
According to a news release from the Williams company:
Compressor Station 605 is a new 30 000 hp facility in Clinton Township (Wyoming County), being constructed by VEC, Inc.
Compressor Station 610 is a new 40 000 hp facility in Orange Township (Columbia County) being constructed by LMC Industrial Contractors, Inc.
Construction began last spring on the mainline portion of the Atlantic Sunrise project designed to accommodate bi-directional flow on the existing Transco pipeline system. A portion of the capacity created by these mainline modifications was recently placed into service.
"We are pleased to break ground on the greenfield component of this important project which will leverage existing energy infrastructure to deliver economic growth and help millions of Americans gain access to affordable Pennsylvania-produced clean-burning natural gas," said Alan Armstrong, Williams' President and Chief Executive Officer. "We have worked diligently with stakeholders during this multi-year process to develop this project in a manner which not only meets, but often exceeds already high industry standards as reflected by the approval of state and federal permitting agencies following their lengthy and thorough review of this project."
Earlier this year, supporters of the Atlantic Sunrise pipeline gathered to push for approval of the state permits needed for the project, which would add 197 miles of pipeline from northeast to southeast Pennsylvania. The line extension would cross 10 counties, including Luzerne, Columbia, Wyoming and Schuylkill.
The project is estimated at a total investment of about US$3 billion. Penn State University researchers in 2015 estimated it would have a US$1.6 billion economic impact in the 10 Pennsylvania counties covered.
"We are committed to installing this infrastructure in a safe, environmentally responsible manner and in full compliance with rigorous state and federal environmental permits and standards," Micheal Dunn, Williams' Executive Vice President and Chief Operating Officer said in a press release. "Our construction personnel are experienced, highly-qualified professionals who have undergone extensive training to ensure that this important project is installed safely and responsibly."
Read the article online at: https://www.worldpipelines.com/project-news/20092017/construction-begins-on-atlantic-sunrise/
You might also like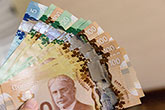 Trans Mountain Corp applies to regulators for tolls on its long-delayed 590 000 bpd pipeline expansion.