---
Low carbon hydrogen is a new home-grown super-fuel which will be vital for the UK's energy security, offering the potential to decarbonise hard-to-decarbonise sectors such as industry and heavy transport, as well as residential heating alongside electrification.
Cadent and National Grid Gas Transmission are working together to explore how much hydrogen will be needed to supply industry demand in the West Midlands and the East of England region.
Cadent and National Grid Gas Transmission will be supported by Guidehouse and Premtech to complete this first-of-its-kind study for the region and will work closely with key regional stakeholders to shape the study and ensure that it supports their own net-zero goals.
Helen Boyle, Head of Regional Development for North West and West Midlands at Cadent said: "This is a watershed moment in building the hydrogen economy in the UK. The West Midlands and northern East of England, covering Peterborough and Cambridgeshire, Norfolk, Bedfordshire and Northamptonshire, are land-locked regions that are many miles from the coastal regions where large-scale hydrogen production is being planned. It is therefore key that we undertake this study to better understand how hydrogen could be produced locally as well as transported from future hydrogen production centres across the UK for local consumption. Collaborating with key stakeholders at this stage is vital to ensure the study is shaped with their needs in mind and we support making net-zero goals a reality at a local, regional, and national level."
Danielle Stewart, Hydrogen Programme Manager, at National Grid Gas Transmission, said: "By undertaking this feasibility study, we can explore how to maximise the use of our existing UK infrastructure to benefit the consumer through low-cost, widespread access to hydrogen – delivering the net-zero energy system of the future while boosting local economies."
Andy Street, Mayor of the West Midlands, said: "As we work together to meet our #WM2041 net-zero commitment, tackle the climate emergency and drive down energy costs, hydrogen has the potential to play a very important role – in industry, transport or heating our homes. It also has the potential to create investment and job opportunities – supercharging our region's economic growth prospects.
"I'm pleased to be able to support this study to better understand what a hydrogen future could mean for the West Midlands. Right across our region, we have the talent, prospective producers and likely users to make such a future viable, so my thanks to Cadent for bringing stakeholders together in this way to help to move these efforts forward."
Dr Nik Johnson, Mayor of Cambridgeshire and Peterborough, said: "The Cambridgeshire and Peterborough Independent Commission on Climate identified hydrogen as long-term opportunity for delivering a reduction in emissions to help achieve net-zero carbon. I welcome seeing how these proposals develop in areas of co-location of production and use.
"There are demonstrable benefits in exploring how we sustainably produce and consume hydrogen for the region in terms of skill opportunities, which have the opportunity of being explored at the recently opened ARU Peterborough but also to support industry in our region move to a net-zero carbon future."
During the first stage, key stakeholders were identified, and potential supply and demand figures were assessed in order to define key regional hotspots. Next, the potential infrastructure for transporting hydrogen around the regions were analysed, based largely on natural gas pipelines that could be converted to hydrogen use. This will enable development of timelines for conversion and an appreciation of how much new infrastructure, such as pipelines and storage, will also be needed.
The penultimate phase will see the creation of a transition roadmap, highlighting the socioeconomic benefits of hydrogen for the regions, as well as its potential to reduce GHG emissions. The fourth and final phase is an official launch event taking place in March to share the findings of the study and establish next steps to bring hydrogen to the region.
Read the article online at: https://www.worldpipelines.com/project-news/20012023/cadent-and-national-grid-look-to-kickstart-the-hydrogen-economy/
You might also like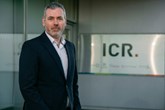 ICR Integrity announces the appointment of Ross McHardy as Group Director.