Below is a statement from Atlantic Coast Pipeline partner Dominion Energy about the Supreme Court's decision allowing the ACP to proceed.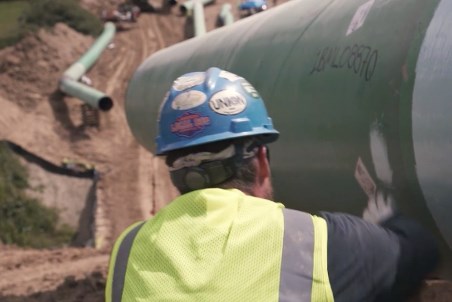 "Today's decision is an affirmation for the Atlantic Coast pipeline and communities across our region that are depending on it for jobs, economic growth and clean energy. We look forward to resolving the remaining project permits.
"In its decision today, the Supreme Court upheld the longstanding precedent allowing infrastructure crossings of the Appalachian Trail. For decades, more than 50 other pipelines have safely crossed the Trail without disturbing its public use. The Atlantic Coast Pipeline will be no different. To avoid impacts to the Trail, the pipeline will be installed hundreds of feet below the surface and emerge more than a half-mile from each side of the Trail.
"There will be no construction activity on or near the Trail itself, and the public will be able to continue enjoying the Trail as they always have. We appreciate the many stakeholders who supported our position in this case, including the US Solicitor General, 18 state attorneys general, more than 60 members of Congress and dozens of labour and industry groups.
"The Atlantic Coast Pipeline is needed now more than ever for our region's economy and our path to clean energy. Communities across Hampton Roads, Virginia and eastern North Carolina are experiencing chronic shortages of natural gas. They urgently need new infrastructure to support military bases, manufacturing and home heating. The ACP will also support our region's transition from coal and the rapid expansion of renewables, both of which are essential to Dominion Energy's and Duke Energy's plans to achieve net zero emissions by 2050."
Read the article online at: https://www.worldpipelines.com/project-news/18062020/supreme-court-decides-in-favour-of-atlantic-coast-pipeline/