---
The US District Court for the district of New Jersey recently ruled that as a pipeline project deemed by federal regulators to be in the public need and benefit, the PennEast Pipeline Company LLC is granted access to properties it requires in New Jersey in order to perform surveys.
The ruling follows a similar ruling by Judge Malachy E. Mannion from the US District Court for the Middle District of Pennsylvania. Judge Mannion's ruling also provided PennEast with the ability access the last property that had not been surveyed in Pennsylvania.
The field-level survey data that can now be verified and updated will help ensure minimal environmental impacts and is necessary to satisfy certain federal and state permitting guidelines. There are 136 property owners covered under the New Jersey District Court ruling.
"The PennEast Pipeline Company is pleased with today's ruling allowing the project to take another step forward in delivering low-cost, reliable energy that strengthens New Jersey's economy and creates thousands of jobs," said Tony Cox, Chairman of the PennEast Board of Managers. "Once in operation, PennEast will provide the low-cost energy for ratepayers to ultimately support future investments in higher cost wind and solar. Our immediate next steps are to perform routine land, environmental and other ground-level surveys. These surveys will update and confirm data for certain federal and state permitting guidelines."
The recent ruling also dismisses claims by the New Jersey Attorney General's office to block access to certain properties in which New Jersey has a conservation interest. The route was developed more than three years ago in consultation with the New Jersey Department of Environmental Protection (NJDEP). As such, approximately half the route now is co-located adjacent to existing utility right of ways, primarily overhead power lines.
"As a result of ongoing engagement with stakeholders, including New Jersey state agencies, PennEast aligned nearly half the New Jersey route with overhead power lines, including across certain preserved lands, to reduce tree clearing and other impacts," added Cox. "Because impacts to certain preserved parcels must be mitigated under state law, PennEast is allocating millions of new dollars to new open space preservation."
Despite misinformation from opposition groups, the permanent easement is restricted to a 50 ft wide corridor, of which only a 30 ft wide corridor is maintained. Landowners are compensated for temporary and permanent impacts, and retain ownership and use of their property, including for active farming. The only restrictions generally include planting trees or building structures directly atop the right of way. Valuations of properties will be addressed in separate future proceedings.
"We strive to build positive relationships with landowners, the community and agencies and will continue working toward that goal," said Cox. "With today's ruling, PennEast can collect and supply scientific data as required by the Federal Energy Regulatory Commission (FERC) and the NJDEP for PennEast's permits to ensure a thorough and complete application."
An independent expert has found that had it been operational, PennEast Pipeline would have saved the region more than US$1.3 billion during recent winters. After more than three years of regulatory review, the PennEast Pipeline was found to be in the public need and benefit when approved by FERC in January. Three different government agencies now have found the PennEast Pipeline to be safe for the environment; first under the Obama administration, and subsequently by the administration of Democratic Pennsylvania Governor Tom Wolf.
Approximately one-third of the entire PennEast Pipeline route is located within portions of two New Jersey counties.
Read the article online at: https://www.worldpipelines.com/project-news/17122018/favourable-court-ruling-advances-penneast-pipeline/
You might also like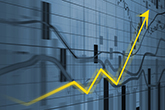 The emerging digital map of power and broadband cables, gas and water pipes and other underground infrastructure is set to grow the economy by £5 billion.