---
West Virginia environmental regulators are withdrawing approval for building the Mountain Valley pipeline, which would carry natural gas down the centre of West Virginia for 195 miles.
In a letter on Thursday, the Department of Environmental Protection said it is vacating the water quality certification issued in March, which followed review of the projected impact on the state's waters and public hearings.
"This decision will allow the agency to re-evaluate the complete application to determine whether the state's certification is in compliance with Section 401 of the federal Clean Water Act," wrote Scott Mandirola, Director of the DEP's Division of Water and Waste Management.
The decision was announced before the state was due to file a legal brief defending the certification with the US Court of Appeals for the Fourth Circuit in response to an appeal of the department's issuance of the certification on 23 March.
The state Department of Environmental Protection said in its letter to the pipeline developers and other state and federal agencies that it "hereby vacates and remands" its water quality certification for the controversial natural gas pipeline.
The Mountain Valley Pipeline would run about 300 miles from Northwestern West Virginia to Southern Virginia. It is a joint project of EQT Midstream Partners LP; NextEra US Gas Assets LLC; WGL Midstream; and Vega Midstream MVP LLC. The pipeline originates in Wetzel County and goes though Harrison, Doddridge, Lewis, Braxton, Webster, Nicholas, Greenbrier, Fayette, Summers, and Monroe counties before entering Virginia.
Earlier this year, DEP Secretary Austin Caperton refused a request by citizen groups for a hearing on their administrative appeal of his agency's approval of the water quality permit for the MVP project. Caperton did not explain his reasons for that decision.
The Sierra Club, the West Virginia Rivers Coalition and other groups then filed a court challenge against Caperton and the DEP. The state agency is due to file a response by next Thursday to the brief filed with the 4th US Circuit Court of Appeals on behalf of the citizen groups by lawyers from Appalachian Mountain Advocates.
Among other things, the citizen groups specifically challenged the DEP for not fully reviewing the potential for the MVP project to degrade streams.
The MVP project is among a collection of pipelines that are proposed or under construction across the region that are meant to take advantage of the Marcellus Shale gas boom, but are drawing opposition from local citizens and from national environmental groups.
Faced with a deadline to defend their permit approval against a federal court challenge, West Virginia regulators moved to back off their certification that the Mountain Valley Pipeline would not violate the state's water quality standards.
Read the article online at: https://www.worldpipelines.com/project-news/11092017/west-virginia-rescinds-approval-of-mountain-valleypipeline/
You might also like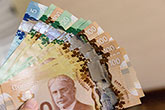 Trans Mountain Corp applies to regulators for tolls on its long-delayed 590 000 bpd pipeline expansion.