---
Nebraska's hearing over the proposed Keystone XL pipeline ended yesterday morning amid continued opposition and threats of civil disobedience.
The state's regulators wrapped up a final public hearing a day early on Thursday on TransCanada Corp's proposed Keystone XL pipeline after four days of contentious exchanges between lawyers. Nebraska's Public Service Commission will make its final decision by 23 November.
After four days of testimony, and the submittal of an estimated 20 000 pages of documents and written testimony, an official with TransCanada, the corporation seeking to build the US$8 billion project, said it's been shown that the crude oil pipeline is in Nebraska's best interests.
"This is the most-studied cross-border pipeline in history," said Matthew John, a spokesman for the Calgary-based company. "We're hopeful for a positive outcome."
But a group of about 40 Nebraska landowners cheered as the founder of the anti-pipeline group Bold Nebraska pledged to fight the pipeline, if approved, all the way to the US Supreme Court.
Jane Kleeb of Bold Nebraska said that allowing a private, foreign corporation to use eminent domain to force right of way agreements from ranchers and farmers is wrong.
"We think this widens the door to erode property rights in this country," Kleeb said, calling the project a foreign pipeline that would use foreign-made steel to transport oil designed for foreign markets.
Kleeb also said that if construction on the pipeline begins, opponents will employ "creative" civil disobedience measures that would make the massive protests last year over the Dakota Access pipeline in North Dakota look like a "dress rehearsal."
TransCanada leaders have said the company will make a final decision by December on whether the project is financially feasible after seeing if more oil producers will sign 20 year contracts to use the XL.
This week's hearing was held to determine whether the pipeline's 275 mile across Nebraska is in the "public interest."
TransCanada, in testimony this week and in prior written testimony, has maintained that the pipeline would create thousands of construction jobs and improve US energy independence. The company also maintains that the pipeline is the safest and most efficient way to transport crude.
Opponents, meanwhile, argue that perhaps only 10 permanent jobs will be created, that tax payments will dwindle to almost nothing after 15 years and that Nebraskans will see few direct benefits.
Retired Judge Karen Flowers, who served as hearing officer this week, ordered the 13 attorneys who represented TransCanada, local landowners, Indian tribes, environmental groups and unions to submit their final arguments in writing by 15 September.
The proposed 1179 mile (1897 km) pipeline, linking Canada's Alberta oil sands to US refineries, has been a lightning rod of controversy for nearly a decade.
Nebraska's approval is one of the final necessary steps before pipeline builder TransCanada can begin turning dirt on the project.
Appeals are almost certain, regardless of the commission's decision.
TransCanada contends it has met the standards required in state law, and that any negative impacts from the Keystone XL would be minimal.
"The preferred route has been studied exhaustively. It's one of the most studied cross-border pipelines in history," said TransCanada spokesman Matt Johns.
"The safety, the environmental merits of this project have been studied at length, and the preferred route has been the route that has been determined to be the safest and most environmentally-responsible route."
Read the article online at: https://www.worldpipelines.com/project-news/11082017/nebraska-residents-vow-to-continue-fight-as-kxl-hearing-comes-to-a-close/
You might also like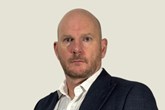 Bill Chilton has been announced as the new Diving Manager at the International Marine Contractors Association.