---
Zambia and Tanzania have agreed to enhance security on the 1710 km (1062 mile) Tanzania-Zambia Mafuta (TAZAMA) oil pipeline jointly owned by the two countries.
The pipeline was recently converted to transport refined diesel after operating for more than four decades as a conduit for commingled petroleum products.
Speaking after the TAZAMA pipeline security conference in Tanzania on Sunday 9 July, Zambia's Defence Minister, Ambrose Lufuma said the meeting centred around the implementation of agreed upon security enhancements and expansion of the pipeline as well as the proposed TAZAMA gas pipeline. This arose from recommendations at the first inter-governmental meeting on the TAZAMA pipeline which was held in December 2022 in Dar es Salaam, Tanzania.
"There have been security concerns (over vandalism), as the pipeline passes through communities in both countries. Previously, the pipeline was transporting commingled (oil) products, but now it has been upgraded to finished products, hence the need for further security," Lufuma said.
His call came against the backdrop of increasing security risks for the pipeline, which traverses through communities in the two countries. In March this year, a contractor carrying out roadwork in Mbeya, Tanzania ruptured the pipeline, causing serious damage. The incident resulted in the spillage of over a million litres of low sulphur gasoil, substantially costing the company in terms of repairs.
Speaking alongside Lufuma, Tanzania's Energy Minister, January Makamba said the TAZAMA pipeline was a legacy project of the two nations founded by their forefathers, Kenneth Kaunda of Zambia and Tanzania's Julius Nyerere.
"This is why the present-day governments of President Samia Suluhu Hassan (of Tanzania) and Hakainde Hichilema of Zambia have demonstrated a commitment to ensure that the facility continues to be safeguarded for the benefit of our two nations and citizens," Makamba said.
Read the latest issue of World Pipelines magazine for pipeline news, project stories, industry insight and technical articles.
World Pipelines' July 2023 issue
Here's a preview of the July 2023 issue of World Pipelines: the keynote article focuses on pipeline activity in South America; technical articles cover compressors, pipeline mapping and welding; and there's insight into CO2 transport and HDD best practice.
Read the article online at: https://www.worldpipelines.com/project-news/10072023/zambia-and-tanzania-enhance-security-on-oil-pipeline/
You might also like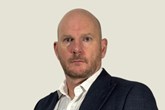 Bill Chilton has been announced as the new Diving Manager at the International Marine Contractors Association.