---
Argentina inaugurated on Sunday 9 July the first stage of a gas pipeline that will carry natural gas from the Vaca Muerta formation in western Argentina to Santa Fe province by way of Buenos Aires province, an essential work to reverse the country's significant energy deficit.
Vaca Muerta, a massive shale formation the size of Belgium located in Patagonia, is seen as key to boosting the South American country's gas supplies and lessening the need for pricey imports. It has the second unconventional gas reserves worldwide and the fourth in oil.
The country, whose central bank foreign exchange reserves have dwindled to dangerous lows, registered a US$5 billion deficit in the energy trade balance in 2022 because it needs to import energy during the highest consumption months.
The completion of the first stage of the gas pipeline, which starts in Neuquen province and reaches Buenos Aires province, adds 11 million m3/d of gas. This will double when the compression plants are installed in Tratayen, in Neuquen province, and in Salliquelo, in Buenos Aires province.
The inauguration comes as the ruling Peronist party aims to cling to power in upcoming October elections with the country reeling from 114% inflation. Economy Minister, Sergio Massa, who often touts the economic benefits of the pipeline, is seeking the presidency in what pollsters predict to be a tight race.
"This work [...] is the beginning of change in the economic and energy matrix of Argentina," Massa said at the inauguration ceremony held at a gas compression plant about 30 km (18.64 miles) from Salliquelo as part of the celebrations for Argentina's Independence Day. "We are no longer going to import gas in ships because we are going to use the gas from our subsoil."
The President of state energy company Energia Argentina, Agustin Gerez, told reporters after the event that the call for tenders for the second section of the gas pipeline reaching San Jeronimo in Santa Fe province would be made in September, with expected completion between March and April 2024. This will increase transportation capacity by 44 million m3/d, an important improvement allowing the imports of diesel and LNG.
With the new pipeline up and running, the country expects to reach net-zero in its energy balance in 2024 and achieve a surplus in 2025, according to official estimates.
Read the latest issue of World Pipelines magazine for pipeline news, project stories, industry insight and technical articles.
World Pipelines' July 2023 issue
Here's a preview of the July 2023 issue of World Pipelines: the keynote article focuses on pipeline activity in South America; technical articles cover compressors, pipeline mapping and welding; and there's insight into CO2 transport and HDD best practice.
Read the article online at: https://www.worldpipelines.com/project-news/10072023/argentina-inaugurates-key-gas-pipeline-to-reverse-energy-deficit/
You might also like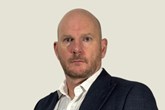 Bill Chilton has been announced as the new Diving Manager at the International Marine Contractors Association.