---
In December, the US Energy Information Administration (EIA) updated its Liquids Pipeline Projects Database of more than 240 future and historical liquids pipeline projects in the United States since 2010.
These pipelines carry crude oil, hydrocarbon gas liquids (HGLs), and petroleum products (gasoline, diesel, jet fuel, and other refinery products).
EIA's database contains project type, start dates, capacity, mileage, geographic information, and project status. EIA tracks expanded, reversed, converted, and new pipeline projects. Not all pipelines are independent projects; some projects are connected to each other and carry the same liquid to its final destination. As a result, simply summing the capacity of all projects could result in overestimating or double-counting.
From January 2020 through November 2020, 19 pipeline projects were completed: 10 crude oil projects, 8 HGL projects, and 1 petroleum product project. The petroleum product project was an expansion of the Plantation Pipe Line System from Baton Rouge, Louisiana, and Collins, Mississippi, to Roanoke, Virginia. Of the remaining 18 projects, 10 projects were new pipelines, and 8 projects were expansions of existing systems; 11 of those 18 projects were intrastate projects moving liquids within Texas.
The Liquids Pipeline Projects Database complements EIA's natural gas pipeline projects table. EIA updates its Liquids Pipeline Projects Database based on the best available information from pipeline company websites, trade press reports, and government documents, such as US Department of State permits for border crossings. EIA releases updates to the database twice each year, in late spring and fall. These data reflect reported plans. They are not a forecast and do not reflect EIA's assumptions on the likelihood or timing of project completion.
For more news and technical articles from the oil and gas pipeline industry, read the latest issue of World Pipelines magazine.
World Pipelines' February 2021 issue
The February 2021 issue of World Pipelines includes: a report on Australasian pipelines; an interesting look at the need to protect pipeline information from the Freedom of Information Act (USA); analysis of Ukraine's place in the global gas sector; and technical articles on subsea repair, coatings, ILI and SCADA systems.
Read the article online at: https://www.worldpipelines.com/project-news/08022021/eias-liquids-pipeline-database-update-on-us-pipeline-projects/
You might also like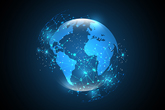 This year's COP28 President Sultan Ahmed Al-Jaber has called on global oil and gas companies to do more to achieve climate goals.