---
North America is expected to have the maximum share of the global oil and gas trunk/transmission pipeline length by 2024, representing around 43%. Running for a length of 899 399 km, the region continues to lead global pipeline additions by 2024 with 25 335 km, lagging only behind Asia, says GlobalData, a data and analytics company.
GlobalData's report, 'Global Oil and Gas Pipelines Industry Outlook to 2024 – Capacity and Capital Expenditure Outlook with Details of All Operating and Planned Pipelines', reveals that the total length of the global trunk/transmission pipeline network is 2 083 369 km (with start years up to 2024, as of November 2020).
Of the total global pipeline length, among the regions studied, North America is on top with 899 399 km, followed by the Former Soviet Union (FSU) and Asia with 419 021 km, and 225 382 km, respectively.
Adithya Rekha, Oil and Gas Analyst at GlobalData, comments: "Despite the North American transmission pipeline sector having faced several headwinds last year, gradual crude oil price recovery and improvement in the region's economic outlook means the sector is expected to make a fortunate rebound. This will help retain the region's global leadership in terms of pipeline length and register an impressive growth in the pipeline network by 2024. It will also sit it in second place worldwide, losing out only to Asia."
In North America, there are currently 1243 active and suspended pipelines operating with a total length of 874 064 km. The region is expected to witness a total length additions of 25 335 km, representing 22% of the total global length additions.
Expected to start operations in Mexico by 2021, the longest of the upcoming projects is San Fernando–Cactus, with a length of 1609 km. However, this pales in comparison to the onshore natural gas pipeline NGTL System in Canada, the longest active pipeline in North America, which has a length of 24 575 km. Overall crude and natural gas pipelines lead growth in the region.
GlobalData also notes that the FSU is expected to represent 20.1% of the global transmission pipeline length by 2024. The total length of the transmission pipeline network in the FSU is 419 021 km, of which active and suspended pipelines constitute 405 910 km. The region is also expected to witness planned and announced pipeline length additions of 13 111 km by 2024.
The region's largest active pipeline system – Russian Gas System in Russia – runs for a length of 172 100 km and has pipelines with a diameter ranging from 12 – 56 in.
Rekha concludes: "After North America and the FSU, Asia occupies the third place with a 10.8% share in the global transmission pipeline length. Asia's total length of crude oil and natural gas pipeline network is 225 382 km. Sui Northern Gas Transmission natural gas pipeline in Pakistan is the longest pipeline in the region with a length of 7915 km."
Read the article online at: https://www.worldpipelines.com/project-news/07012021/globaldata-north-americas-oil-and-gas-pipelines-to-double-fsus-by-2024/
You might also like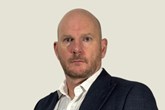 Bill Chilton has been announced as the new Diving Manager at the International Marine Contractors Association.