---
Saskatchewan's Attorney General is joining the fight over construction delays in the expansion of an existing pipeline from Alberta to the West Coast.
According to a news release issued on Friday, the province takes issue with delays to the Trans Mountain pipeline project and has applied for intervener status with the National Energy Board.
Kinder Morgan Canada Ltd says delays in construction are due to permits not being issued by Burnaby, BC, prompting the company to appeal to the federal energy regulator.
Justice Minister Don Morgan says the province argues the interprovincial pipeline has already been approved and shouldn't be held up by a municipality.
The city of Burnaby, BC, hasn't issued necessary permits to allow Kinder Morgan Canada Ltd to expand its pipeline from the Edmonton area to a tank farm and port in Burnaby.
Morgan says Saskatchewan is disappointed the city is deliberately slowing down an important project for an industry that is just starting to recover from sluggish oil prices.
He says Saskatchewan energy companies need to get their product to the coast and all Canadians -- including Burnaby residents -- benefit from a thriving energy sector.
Kinder Morgan wants the National Energy Board to clear the way for work on the Burnaby portion of the pipeline expansion.
It already has energy board and federal approvals, but the company says delays in permits and regulatory approvals mean the project could be almost nine months behind schedule.
"Saskatchewan has consistently taken the position that once an interprovincial pipeline has been approved by the federal government, provinces and municipalities should not be able to interfere," Morgan said in a statement on Friday. "Our government will continue to advocate for an expansion of pipeline capacity across Canada."
The federal government green-lighted the project in November 2016. The pipeline expansion would triple the amount of crude oil being carried from Alberta to the West Coast.
Paperwork for intervener status is supposed to be filed with the National Energy Board by Monday, but the province is requesting an extension.
Read the article online at: https://www.worldpipelines.com/project-news/06112017/saskatchewan-applies-for-intervenor-status-in-trans-mountain-hearings/
You might also like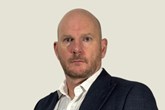 Bill Chilton has been announced as the new Diving Manager at the International Marine Contractors Association.