Decom Engineering invests £1 million to launch largest subsea Chopsaw
Published by Sara Simper, Editorial Assistant
World Pipelines,
---
Decom Engineering has invested more than £1 million to develop its largest Chopsaw to date in response to client demand for larger sized subsea pipe-cutting capability.
The C1-46 Chopsaw has been designed to cut tubulars and other materials up to 46 in. and its innovative design is able to cut a wide range of materials, including Inconel alloys, duplex and concrete.
It can be operated in water depths of up to 2000 m and is currently deployed on its first project on behalf of a global energy company on a UK North Sea workscope, which involves cutting large surface laid pipelines (36 in.) with 57 mm concrete coating, along with other large pipelines.
With the ability to cut in any orientation, the C1-46 is capable of multiple cuts per blade (20 - 100), resulting in large cost savings and increased efficiency. Blade changes are efficient, safe and the Chopsaw can be set up in a number of configurations and settings to suit project requirements. Multiple lifting points located around the tool allow a highly versatile angle of deployment and an array of cuts can be completed whilst subsea or held in wet storage, without returning to the surface. The Tungsten Carbide Tipped saw, which can be operated topside or by ROV (with hot stab capability), is highly adaptable to suit challenging surroundings and varied structures.
Established in the UK in 2011, Decom is an R&D specialist focusing on the design and fabrication of cutting solutions and innovative decommissioning equipment, with a growing reputation for providing complex deepwater project solutions.
Decom Managing Director, Sean Conway, said: "Our commitment to research and development is a differentiator and making this significant investment to bring the C1-46 Chopsaw to market was a result of clients indicating they would welcome larger sized cutting options, as this is an area existing technologies struggle with. Decom are focused on supporting clients in solving their problems by asking how we can do more. This flagship product is designed for large subsea cutting operations and can cut through tough exotic materials and thick coatings with ease, while maintaining clean cuts for easy access to flush pipelines or recycle pipes."
"The saw clamps are designed to penetrate into the sea bed/sediment and to minimise the need for trenching. We are excited to see the C1-46 perform successfully on this North Sea project and we will take the lessons learned to refine and improve the product and its operational capabilities. Given the strong track record of success with our other models of the C1 Chopsaw we are confident that this latest version will perform well and will meet client expectations but we are always looking for ways to improve our offering."
In recent months, other Chopsaws in the C1 range have been deployed on a number of complex projects in West Africa, Mauritania, Gulf of Thailand, Norway and the UKCS.
Read the latest issue of World Pipelines magazine for pipeline news, project stories, industry insight and technical articles.
World Pipelines' July 2023 issue
Here's a preview of the July 2023 issue of World Pipelines: the keynote article focuses on pipeline activity in South America; technical articles cover compressors, pipeline mapping and welding; and there's insight into CO2 transport and HDD best practice.
Read the article online at: https://www.worldpipelines.com/project-news/06072023/decom-engineering-invests-1-million-to-launch-largest-subsea-chopsaw/
You might also like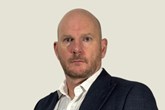 Bill Chilton has been announced as the new Diving Manager at the International Marine Contractors Association.