Bulgarian parliament approves tax regime of Greece-Bulgaria interconnector
Published by Aimee Knight, Editorial Assistant
World Pipelines,
---
The Energy Committee at the National Assembly approved the bill for the Ratification of the Intergovernmental Agreement between the Republic of Bulgaria and the Hellenic Republic regarding the project for the construction of the gas interconnector between Greece and Bulgaria (the IGB gas pipeline).
The members of the Bulgarian Parliament voted in the plenary hall in full unanimity in favour of the ratification, which refers to the stabilisation of the levels of taxation for a period of 25 years, which is the period of the exploitation of the gas pipeline. The bill passed through the first and second readings successfully, finalising its adoption.
The intergovernmental agreement was signed at the end of last year by the energy ministers of Bulgaria and Greece. The main purpose of the agreement is to establish an approach for the distribution of revenues that will be generated by the pipeline between the two countries, as well as the establishment of a tax regime for the period of operation of the interconnector – 25 years.
The process of discussing and approving the clauses included in the agreement with the tax administrations of the two countries lasted more than half a year, aiming to establish favoUrable conditions for all parties involved and to confirm that the included clauses do not contradict the national legislation of both Greece and Bulgaria, as well as the European legislation in the field.
The signing of the Intergovernmental Agreement between the Republic of Bulgaria and the Hellenic Republic contributes to the establishment of predictability of cash flows for the shareholders in the project company ICGB. This makes it possible to apply a competitive tariff for natural gas transmission, which is expected to lead to increased attractiveness of the pipeline for future gas traders.
The ratification was adopted without a debate at first and second reading in the National Assembly, which is a clear sign of the importance of the project at a national level. Within a few days the bill for ratification of the Intergovernmental Agreement between the Republic of Bulgaria and the Hellenic Republic on the project for construction of the Greece-Bulgaria gas interconnector will be sent for publishing in the State Gazette, which will complete the ratification process on the territory of Bulgaria.
A similar procedure is to be carried out in Greece, where the Agreement must be approved by the local Parliament in order for the process to be successfully finalised by both countries responsible for construction of the interconnector.
Read the article online at: https://www.worldpipelines.com/project-news/06072020/bulgarian-parliament-approves-tax-regime-of-greece-bulgaria-interconnector/
You might also like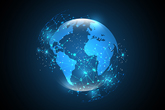 This year's COP28 President Sultan Ahmed Al-Jaber has called on global oil and gas companies to do more to achieve climate goals.