---
On 26 February, 2020 the Minnesota Pollution Control Agency (MPCA) issued the draft 401 Water Quality Certificate permit for the Line 3 Replacement Project. Following a public comment period, the MPCA announced on 3 June that it will conduct a contested case hearing regarding the 401 permit.
The timeline for the contested case hearing will be established after an Administrative Law Judge is assigned to the case. While the MPCA previously stated its intention to meet the US Army Corps of Engineers' 15 August, 2020 deadline, that date has been extended to 14 November, 2020 which is within the one-year anniversary of the application, as required by statute.
Enbridge Inc. will continue to work with other permitting agencies towards the timely issuance of the remaining permits in order to allow for the start of construction before year end 2020. We now expect the majority of the remaining US$1.5 billion of capital spending to occur in 2021, with spending related to early construction preparation in 2020. The company will continue to advance pre-construction activities, to ensure an efficient schedule is maintained.
"While the contested case has caused a delay to the permitting process, we believe this additional step will strengthen the MPCA's decision record," said Vern Yu, President of Liquids Pipelines. "We have planned for various permitting scenarios with the objective of accelerating and completing construction of this important safety and maintenance driven project within six to nine months after we receive final permits."
Enbridge's Line 3 Replacement Project is the most studied pipeline in Minnesota's history. It has already undergone an extensive contested case hearing process lasting nearly five years as part of the Minnesota Public Utilities Commission's review and approval of the project. There have been numerous public comment opportunities both written and in-person, including 70 public meetings. The Project's Environmental Impact Statement, Certificate of Need and Route Permit were re-approved by the Commission on 4 February, 2020. In addition, Enbridge has agreed to numerous permit conditions, as a result of stakeholder input during the process, and we have committed to spend US$100 million on Tribal business and employment.
This project is immediately poised to provide significant economic benefits for counties, small businesses, Native American communities, and union members. Line 3 is a shovel ready US$2.9 billion private investment that will bring 4200 family-sustaining construction jobs, millions of dollars in local spending and tax revenues at a time when Northern Minnesota needs it most.
Read the article online at: https://www.worldpipelines.com/project-news/04062020/mpca-to-conduct-contested-case-hearing-for-line-3-replacement-project/
You might also like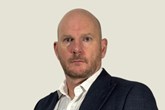 Bill Chilton has been announced as the new Diving Manager at the International Marine Contractors Association.