---
On 25 January 2019, Trans Mountain filed its written reply argument with the National Energy Board (NEB) as part of the Reconsideration hearing for the Trans Mountain Expansion Project. The reply argument is the company's response to Intervenor written arguments and follows the filing of our Argument-in-Chief on 17 January 2019.
The NEB must complete the Reconsideration hearing and submit its report to the Governor in Council no later than 22 February 2019.
The Reconsideration hearing was initiated on 12 October 2018, following the Governor in Council's (GIC) referral of specific aspects of the NEB's Report for the Project back to the Board for reconsideration following a Federal Court of Appeal decision that quashed the GIC's approval of the Project. The scope of the hearing is narrow and the NEB is only considering any necessary changes or additions to its May 2016 Recommendation Report, in light of the inclusion of Project-related marine shipping between the Westridge Marine Terminal and the 12 nautical mile territorial sea limit in the 'designated project' under the Canadian Environmental Assessment Act, 2012 (CEAA 2012). This includes issues related to factors described in paragraphs 19(1)(a) through (h) and subsection 19(3) of the CEAA 2012, and to section 79 of the Species at Risk Act (SARA).
More than 120 Intervenors took part in the four month Reconsideration hearing, which included 11 Oral Indigenous Traditional Evidence sessions in three locations. During the hearing, Trans Mountain submitted more than 2500 pages of evidence and answered more than 550 Information Requests from the NEB and Intervenors.
Concurrent to the Reconsideration hearing, the federal government has re-initiated Phase III consultations with all 117 Indigenous groups impacted by the project and has appointed former Supreme Court of Canada Justice, the Honourable Frank Iacobucci as special Federal Representative to oversee the consultation process.
Trans Mountain is working in close co-ordination with the federal government during this consultation phase. Trans Mountain continues to work hard to build long term relationships, based on mutual trust and respect, with Indigenous groups along the pipeline and marine corridors over the company's 65 years of operations and through its Project-related engagement since 2012.
Trans Mountain will honour the 43 Agreements the company reached with Indigenous communities in support of the Project and comply with all commitments and conditions. The government's supplemental consultation phase may identify new accommodation measures; however, Trans Mountain remains committed to providing benefits to Indigenous communities, as well as maximising Indigenous inclusion in procurement, employment and training opportunities. While there is no set timeline for these consultations, the Federal Court of Appeal did provide guidance that meaningful consultation could be successfully concluded in an efficient manner.
Read the article online at: https://www.worldpipelines.com/project-news/04022019/trans-mountain-files-final-argument/
You might also like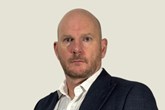 Bill Chilton has been announced as the new Diving Manager at the International Marine Contractors Association.