---
The Federal Energy Regulatory Commission (FERC) recently upheld the 2014 decision by Administrative Law Judge Carmen Cintron, which placed the responsibility of US$786 million in project costs for the Trans Alaska Pipeline System (TAPS) back onto the pipeline owners, also referred to as carriers.
Interface Consulting International, Inc. (Interface), is proud to recognise the involvement and expert testimonies of Frank G. Adams, P.E., and Christopher (Chris) J. Sullivan in the initial decision by Judge Cintron.
The pipeline project
The TAPS pipeline transports crude oil produced from different fields on the Alaska North Slope 800 miles from Prudhoe Bay to the Port of Valdez. This case centred on whether the TAPS carriers prudently incurred the costs of the Strategic Reconfiguration (SR) project, which included rebuilding four pump stations along the pipeline with electric motor-driven pumps and upgrading control and communication systems.
Cintron's decision found that "SR expenses at issue (which at the time of the decision were approximately US$750 million) were imprudently incurred and cannot be flowed through rates."
Adams testified that "with more appropriate project planning and engineering, [they] would have recognised prior to sanction that the scope of the project would be much larger than envisioned in the 2004 AFE S020 sanction documents."
Sullivan further testified that "the failure to complete FEL before sanction led to extensive engineering and design changes, cost increases, schedule delays and project disruption." Cintron affirmed that, "the State is correct that the carriers worked backwards and set an unrealistic schedule."
Throughout the initial decision, it was noted that Interface's testimonies were "supported by the evidence and entitled to significant weight" based on their credentials and knowledge of industry standards.
"Interface Consulting was selected by the State of Alaska due to our technical expertise in engineering, procurement, and construction of pipelines. Our testifying experience with large and complex litigation is extensive, and the TAPS litigation utilised all of our skills and extensive resources over a period of four years," Sullivan said.
"Since 1986, Interface Consulting has taken on over 925 projects, and we gain more experience with each one. This experience translates into top performance and expertise, to the benefit of our clients," Adams said.
Those involved
Mr. Adams has more than 35 years of global experience in construction and engineering matters, including work on over 50 pipeline projects and 250 industrial oil and gas facilities. He has testified as a construction expert in US federal and state courts and in arbitrations under AAA, LCIA, ICC, UNCITRAL, and VIAC forums.
Mr. Sullivan has more than 25 years of experience in engineering and project management in the United States and abroad. He has worked on over 15 pipeline projects, evaluating all phases of project execution; additionally, he has worked on over 150 industrial facilities, refineries, chemical plants, and power projects.
Edited from source by Stephanie Roker
Read the article online at: https://www.worldpipelines.com/project-news/03122015/fercs-alaska-pipeline-decision/
You might also like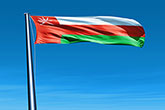 Oman's OQ Gas Networks announces price for gas pipeline business IPO.