---
West Virginia environmental regulators have created an internet page to help state residents learn more about five major natural gas pipelines that are either proposed or under construction.
The pipeline in question are the Atlantic Coast Pipeline, Mountain Valley Pipeline, the Mountaineer Gas Eastern Panhandle Expansion Project, the Mountaineer Xpress Pipeline, and the Rover Pipeline.
The website includes details maps of pipeline routes, a searchable database for information such as inspection and enforcement actions and permit modifications. Public hearing transcripts and news releases also are available.
Click here to see the page.
"We are making sure that anyone who has any questions about these pipelines can find those answers on one easy-to-use webpage," West Virginia Environmental Secretary Austin Caperton said in a news release. "People who live near these projects deserve to be able to find answers to their questions quickly, and (our agency) is providing this new webpage to help them do that."
The page will be updated as more information on each pipeline becomes available.
Residents also will be able to submit reports of possible permit violations through the webpage.
Read the article online at: https://www.worldpipelines.com/project-news/03042018/west-virginia-regulators-launch-pipeline-projects-website-page/
You might also like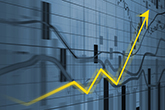 The emerging digital map of power and broadband cables, gas and water pipes and other underground infrastructure is set to grow the economy by £5 billion.