---
Michels continues to extend the limits of trenchless construction by completing a 15 426 ft horizontal directional drill (HDD) of a 24 in. pipe crossing of Lake Sakakawea on the Missouri River in North Dakota.
The crossing is part of a new pipeline being constructed from Tioga, North Dakota, to near Watford City, North Dakota. The crossing is a critical element in the pipeline's ability to deliver higher levels of natural gas associated with oil production from the Bakken and Three Forks Formations in Williston Basin and to reduce the amount of natural gas that would otherwise need to be flared.
The HDD crossing of just less than 3 miles is one of the longest of its kind, surpassing by 3174 ft a 20 in. HDD crossing Michels completed in the Bakken region in 2019. HDD minimised disturbances to the area and provided a delivery outlet for previously untapped energy sources in both instances.
Although the crossings were similar in location, length, and technique, each project included its own unique and awe-inspiring accomplishments. Prior to pullback, the 15 426 ft pipeline was assembled by Michels Pipeline, Inc., into two sections – one of 426 ft and another of 15 000 ft.
When laydown space allows, long sections of pipe can be advantageous because they require fewer pull stoppages to weld pipe strings together. While stopping can generally be accomplished, resuming movement of pipe can be challenging, even with a specific and well-planned drilling fluid and lubrication programme.
Like the 2019 project, the recently completed project used the pilot hole intersect method and two custom-made drill rigs, each with more than 1 million lb of push/pull capacity.
Read the latest issue of World Pipelines magazine for pipeline news, project stories, industry insight and technical articles.
World Pipelines' November 2021 issue
The November issue features two reports on the Mediterranean midstream oil and gas industry, explaining why there is cause for cautious optimism in the region going forward. Other technical articles cover topics including flow control technologies, construction challenges on the Gas Interconnector Greece-Bulgaria (ICGB) project, and pipeline surveillance.
Read the article online at: https://www.worldpipelines.com/project-news/01112021/michels-completes-15-426-ft-hdd-crossing/
You might also like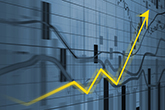 The emerging digital map of power and broadband cables, gas and water pipes and other underground infrastructure is set to grow the economy by £5 billion.