---
Xiris Automation is pleased to announce that it has released its artificial intelligence (AI) tool to process welding audio signals. The Audio AI Tool will allow fabricators to teach an acceptable range of audio signal for a welding process that will then alarm on anomalies, like burn through and wire feed skips, in real-time that could indicate welding defects.
The Audio AI Tool is a result of significant product development efforts by Xiris to meet fabricators' requirements to remotely monitor welding processes and detect process dis-continuities. Using the audio signal generated by Xiris' WeldMicTM, the Audio AI Tool is easy to teach in production as it includes a self-learning algorithm from an audio sample of the user's process. Once the tool has been taught, it can be used in 'Run' mode to alarm when the welding process deviates from the standard process. When combined with a Xiris weld camera, all welding audio, video, and AI tool results can be recorded for further evaluation for quality assurance.
The Audio AI Tool is included with Xiris' WeldStudioTM 3 Pro software that provides cam-era controls, graphical overlays, video recording, and playback, image and audio pro-cessing via a user-friendly interface.
Read the article online at: https://www.worldpipelines.com/product-news/24012023/xiris-releases-audio-ai-processing-tool-for-welding/
You might also like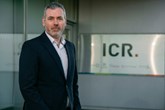 ICR Integrity announces the appointment of Ross McHardy as Group Director.