---
The ROSEN Group will once again play an active role at the IPC and IPE 2016 from 26 to 30 September to at the Hyatt Regency Hotel & The TELUS Convention Centre in Calgary, Alberta, Canada. The company will unveil two new solutions and promote the availability of crack detection service.
The topics for the 2016 conference will also expand on the developments in crack detection and the EMAT technologies. The three highlight topics will share with operators the experience gained, knowledge acquired, and services developed through more than two million kilometers of pipeline inspected using ROSEN's Asset Care portfolio.
At IPC 2016, ROSEN will introduce its premium inline inspection service, RoCorr MFL-A-Ultra. This brand new service makes it possible to detect even the smallest pipeline defects, such as pinholes down to one millimeter (0.04 inches). Furthermore, it is capable of defining the exact structure of girth weld defects as well as complex corrosion. Just like an MRI (Magnetic Resonance Imaging) scanner provides lifelike images of the interior of the human body, RoCorr MFL-A Ultra is able to produce lifelike images of a pipe wall's structure.
To this end, RoCorr MFL-A Ultra uses the highly innovative Pipeline Imaging™ method, which is based on the results of ultra-high resolution sensors in combination with machine-learning-based AutoData™ algorithms. RoCorr MFL-A Ultra allows for less conservative integrity assessments, which in turn lead to cost reductions in field verification and repair.
The experts of the 'Proficient Pipeline Diagnostics' team will be presenting and discussing this new option at the ROSEN booth.
The ROSEN Group's "Advanced Pipeline Diagnostics" team addresses cracking in gas and liquid pipelines. Inline inspection technologies like EMAT, UT, and MFL are used to locate and accurately size cracking in the base material and in the weld area.
Recognising the need to invest in the future of our industry, the second new appearance at IPC 2016 for the ROSEN group is 'Education Systems and Services'. With this new offering, ROSEN addresses the present and future needs of putting time, money, and effort into human capital by "investing in competence". Training, education, and qualification enable professionals in the oil and gas industry to continuously evolve in their expertise while operators who give their employees access to these programs can be sure of a constant increase of certified and thereby demonstrable competence within their company.
Showcasing new and reliable solutions, the ROSEN Group will once again this year participate as platinum sponsor for the event and the proceedings sponsor for the conference, and will be exhibiting at booth 512.
Edited from press release by Angharad Lock
Read the article online at: https://www.worldpipelines.com/product-news/23092016/introducing-a-new-way-of-seeing-asset-care/
You might also like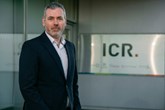 ICR Integrity announces the appointment of Ross McHardy as Group Director.