---
nVent Electric plc ('nVent'), a global leader in electrical connection and protection solutions, has announced the launch of a new range of nVent RAYCHEM hazardous area heat tracing panels for the European market.
Designed, manufactured and certified at nVent's panel manufacturing facility in Europe, the new range seamlessly integrates with the existing nVent RAYCHEM Elexant network to provide a flexible, in-field heat-tracing control and monitoring solution. Available in standard configurations or as an engineered solution, the new panels also help to optimise heat-tracing operations, reducing total installed costs and project lead times.
A cost-effective, customisable solution
"By combining local and centralised controls with advanced monitoring, our new range creates an optimal control architecture for petrochemical production and other industrial operations," comments Jaap Nieuwenhuizen, nVent vice president of EMEAI. "Its launch demonstrates our commitment to delivering the process integrity, real-time visibility and reliability that plant owners and operators demand, alongside reduced cost of ownership. Users can also integrate wireless connectivity via the inclusion of the nVent RAYCHEM Elexant 9200i wireless communications interface. This simplifies heat tracing installation upgrades and further reduces wire infrastructure costs."
The new control panels are specially designed for installation close to heat-tracing circuits in hazardous field locations, significantly reducing cabling infrastructure costs, while delivering considerable space savings within power distribution substations. Via the intuitive touch-screen user interface, the panels also bring advanced control capabilities closer to heat tracing circuits in the field, enabling quick and easy system inspections.
Enhanced protection for harsh winter conditions
In addition to the standard Zone-2 panels, nVent is also introducing an innovative new panel winterisation system, suitable for temperatures as low as -55°C (patent pending), specially designed for Arctic regions.
"In harsh climates, the winterised version of our Zone-2 panels provides a reliable, energy-efficient solution to keep vital operations running smoothly," states Kirill Yakimovich, nVent regional sales manager for Russia. "Via our patented panel heaters, we provide heat precisely where it's needed, helping to ensure delicate components are protected without excessive energy costs."
Superior quality, delivered quickly
The Zone-2 panels are designed, manufactured and delivered by nVent according to the highest quality standards, enhancing safety and reliability in every application. nVent's panel manufacturing process is fully UL-approved in compliance with ATEX and IECEx regulations, resulting in improved flexibility and shortened lead times. These in-house capabilities enable a fast response to panel specification changes, even in the later stages of the project, avoiding costly delays.
Optimising operational efficiency
The Zone-2 panels' improved accessibility provides real-time visibility over the heat tracing system and helps reduce the time needed for configuration, monitoring and maintenance activities. The data-driven insights and smart connectivity of the nVent RAYCHEM Elexant network also allows site managers to fully optimise operational efficiency and safety.
Read the article online at: https://www.worldpipelines.com/product-news/16082021/nvent-launches-new-raychem-hazardous-area-heat-tracing-panels/
You might also like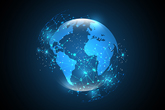 This year's COP28 President Sultan Ahmed Al-Jaber has called on global oil and gas companies to do more to achieve climate goals.