Element Materials Technology deploys Plastometrex's metal testing innovation
Published by Aimee Knight, Editorial Assistant
World Pipelines,
---
Element Materials Technology (Element) has bolstered its service offering with Plastometrex's novel metal testing system - the Indentation Plastometer. Element is using the technology to offer failure analysis and complex-part-testing services to its large and diverse customer base.
Element is a global leader in testing, inspection and certification services. The mechanical testing of metallic materials forms an important part of Element's business and the company offers a full suite of mechanical testing services to clients in the aerospace, automotive, construction, and energy markets, amongst others. In order to extend the company's capability in this critical space, Element recently integrated Plastometrex's novel mechanical testing technology - the Indentation Plastometer - into its core service offering.
Born out of a decade's worth of published research from The University of Cambridge, Plastometrex's technology utilises a new testing method (called PIP), that combines bespoke testing hardware with advanced numerical methods and optimisation algorithms. The PIP method can extract gold-standard mechanical property data (stress-strain curves) from an automated indentation test in under 3 minutes, without the need to machine standard tensile testing coupons. The technology can also test very small samples sizes, enabling users to generate data on samples that they couldn't otherwise test.
Dr. Manfred Feyer, General Manager at Element's Hamburg laboratory, said: "The Indentation Plastometer enables us to offer an entirely new method for determining the strength of metallic materials and metallic components. This technology has a number of attributes that will allow us to offer new material insights into the properties of difficult-to-test parts, while also supporting failure analysis investigations across a wide range of industries."
The integration of Plastometrex's technology into Element's service business has helped to strengthen the ties between the two companies, following Element's investment into Plastometrex in July 2020.
Dr. James Dean, CEO of Plastometrex had this to say about the relationship: "Element continues to be a strong and supportive partner of Plastometrex and our technologies, and we are delighted to be working with them first as an investor and now as a customer. We will be supporting the team at Element by helping them to deploy our technology in ways that bring value to its diverse customer base."
Read the article online at: https://www.worldpipelines.com/product-news/15122021/element-materials-technology-deploys-plastometrexs-metal-testing-innovation/
You might also like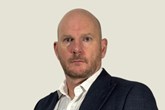 Bill Chilton has been announced as the new Diving Manager at the International Marine Contractors Association.