CIARA 4.0 simplifies management of OT cyber risk at industrial facilities
Published by Sara Simper, Editorial Assistant
World Pipelines,
---
Radiflow, creators of the award-winning OT cybersecurity platform, CIARA, have announced the general availability of CIARA 4.0. This release introduces a leading benchmark tool as well as delivers actionable insights for managing and minimising risk in large multi-site industrial facilities.
Today, CISOs and security teams are responsible for the cybersecurity of OT facilities. However, they lack the ability to evaluate the ever-changing cybersecurity risks to their operations. Unlike other sectors, they cannot easily assess risk exposure or the effectiveness of specific security activities. To address this, Radiflow released CIARA 4.0, a data-driven platform that continuously monitors changes in the site topology as well as vulnerabilities and threats, always re-evaluating the risk posture of facilities and their digital components. This continuous monitoring enables the CISO to review the strategic and tactical OT security plans and adapt them if needed.
In order to further assist the CISO with the evaluation of their risk posture, Radiflow is introducing a new free-to-use cloud benchmark tool. Utilising collected industry-specific benchmark information based on Radiflow's vast experience, and enriched with CS2AI surveys, the new benchmark tool provides the user with a quick risk posture assessment compared to the industry status and best practices.
"CISOs are under enormous pressure to do more with less, making it challenging to understand their current standing across the OT cybersecurity landscape," said Ilan Barda, Radiflow CEO, and Co-founder. "Data-driven CIARA 4.0 automates the delivery of the necessary insights concerning the changes in the risk posture that actually direct users toward optimal security actions."
At the same time that threat actors are getting more sophisticated and vulnerabilities are becoming more diverse, national and industrial regulatory bodies are tightening cybersecurity regulations. But these are often highly complicated and challenging. For example, while the widely accepted IEC62443 international series of standards provides a detailed map of security controls, it is often too complex for companies to understand and implement. For these situations, CIARA 4.0 delivers a view of best practices of security controls which are simpler to understand and map better to the planning of security projects in an individual factory or across a sprawling, geographically diverse complex of interlinked facilities.
"A centralised, highly intelligent solution that enables OT cybersecurity teams to identify vulnerabilities, and stay up to date with industry standards and/or best practices, while prioritising and evaluating mitigation efforts, slashes the investment in time and effort required to conduct secure operations," explained Michael Langer, Radiflow's Chief Product Officer. "With the accelerating pace of so many new devices being interconnected via expanding OT networks alongside decades of legacy versions, CIARA 4.0's ability to automate accurate risk analyses and furnish actionable insights becomes vital for ensuring zero downtime."
Read the latest issue of World Pipelines magazine for pipeline news, project stories, industry insight and technical articles.
World Pipelines' June 2023 issue
In the June 2023 issue of World Pipelines, we cover hydrogen pipeline transport; pipeline sensing, composite coatings and inline inspection. Also featured are articles on metering and monitoring, and subsea pipelines.
Read the article online at: https://www.worldpipelines.com/product-news/15062023/ciara-40-simplifies-management-of-ot-cyber-risk-at-industrial-facilities/
You might also like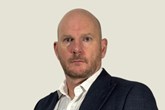 Bill Chilton has been announced as the new Diving Manager at the International Marine Contractors Association.