Farwest Corrosion Control Company introduces new cathodic protection system
Published by Aimee Knight, Editorial Assistant
World Pipelines,
---
Farwest Corrosion Control Company has introduced the Electrobraze Cathodic Protection Pin Braze System. Farwest specialises in cathodic protection and corrosion control services for industries that maintain underground and underwater infrastructure, storage systems or other submerged metallic structures. The Electrobraze Pin Braze System makes cathodic protection cable connections to above and below ground steel structures. The Electrobraze System was designed to be easy to use, reliable and adaptable to even the most challenging applications.
The Electrobraze System was designed for the rigors of field applications. "We are proud to be putting the Farwest brand on another high quality, field-tested cathodic protection product," commented Troy Rankin, President of Farwest. In reliable operation for more than 10 years, the Electrobraze system is now available to the US cathodic protection market. With its advanced design, stainless steel construction and low maintenance track record, the Electrobraze is a self-contained toolkit with battery pack and accessory options.
"Installing cathodic protection solutions can require attaching negative cables, test station wires, sacrificial anodes and other cables to piping, tanks, and similar metallic structures. Corrosion professionals need reliable, easy to use products when protecting and maintaining pipelines and other critical structures. And, it's important that equipment not only be reliable and easy to use, but also cost efficient. Electrobraze does just that," he continued.
Corrosion control and the need for cathodic protection solutions continue to be essential for pipelines, storage tanks and other underground and underwater structures as they age. The cathodic protection industry worldwide is estimated at over US$10 billion and growing. Farwest has recently expanded its presence in Arizona and New Mexico with the addition of cathodic protection industry veteran, Tim Mullen. Mr. Mullen has over 22 years of experience on construction and technical projects related to corrosion prevention.
Read the article online at: https://www.worldpipelines.com/product-news/14022020/farwest-corrosion-control-company-introduces-new-cathodic-protection-system/
You might also like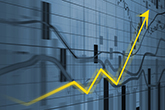 The emerging digital map of power and broadband cables, gas and water pipes and other underground infrastructure is set to grow the economy by £5 billion.