---
Dura-Bar®, continuous cast grey and ductile iron bar products, adds tube portfolio with the launch of Dura-Tube®. The new tube portfolio, produced utilising either a proprietary continuous cast process or trepan process, is now available in a selection of sizes and grades. The flexibility to choose Dura-Tube provides customers with options to select tube products to specifically meet requirements such as wall thickness, concentricity and even volume.
Dura-Tube is produced using the continuous cast process yields a more concentric tube for optimal machining and a distinct advantage of Dura-Tube compared to centrifugal castings is in the stock removal process. Dura-Tube produced using either the continuous cast process or trepan process requires less stock removal compared to centrifugal castings.
Most machined parts require boring a hole – a time-intensive machining operation. Dura-Tube products mitigate the need for hole boring, saving time; and since Dura-Tube weighs less than a standard bar, customers will also benefit from lower freight costs.
Dura-Tube can be utilised in several industries, including (but not limited to) slips and bit sleeves in oil and gas applications as well as cylinder liners, sheaves and bushings in automotive/power transmission applications.
Backed by Dura-Bar's Zero-Defect Guarantee, Dura-Tube is available through a network of distributors located throughout North America and China.
About Charter Dura-Bar
Charter Dura-Bar is the manufacturer of Dura-Bar and is a large North American producer of continuous cast iron bars. Available in a variety of grades, shapes and sizes, Dura-Bar is engineered to machine fast and consistently, and is an ideal alternative to many grades of steel, castings and aluminium. Dura-Bar continuous cast iron bar stock can be found in a wide range of end use fluid power and oil and gas applications, and is available through Charter Dura-Bar's network of distributors throughout North America and China. Charter Dura-Bar, Inc., of Woodstock, IL is a wholly-owned subsidiary of Charter Manufacturing Co., Inc.
Read the article online at: https://www.worldpipelines.com/product-news/10062019/tube-portfolio-for-oil-and-gas-industry-launched/
You might also like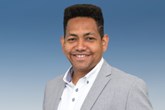 ICR Group's inspection technology has achieved accreditation from two globally-recognised bodies.