---
As a continued effort to drive innovation, Xiris Automation Inc. has recently announced the development of the WI-2200-360° Scratch Inspection System, for tube and pipe manufacturing. The system is a combination of four laser triangulation sensors that have been specifically designed for the tube mill environment and are mounted around the tube to provide a full 360° inspection of coated and uncoated tube surfaces.
Protective coatings on metal tubing are critical to the overall performance of precision tubing. Ensuring that they are scratch-free is essential as surface scratches can provide a leak path for fluids in mission-critical applications. This requires both high-resolution sensors and powerful software algorithms in order for these minuscule scratches to be detected, which the WI-2200-360° Scratch Inspection System provides.
Some of the unique and beneficial features of this system include: a very high precision vertical measurement resolution capable of detecting hairline-like surface scratches combined with advanced defect detection software incorporating a Class 2 laser system suitable for optimal operator safety.
Xiris Automation Inc. specialises in developing optical equipment used for process and quality control across many specialty industries. With an extensive product line, Xiris provides some of the world's most dynamic manufacturers with the ability to detect, recognise, and interpret quality defects in their manufactured goods.
Read the annual Extreme issue of World Pipelines magazine for insight into cutting edge pipeline technology and projects.
World Pipelines' Extreme 2021 issue
The Extreme issue of World Pipelines, published in May 2021, focuses on extreme pipeline design, construction and operation. This year's edition includes a keynote article on global pipeline risks from AKE International; technical articles on winter work, pipeline monitoring and remote sensing; plus lots of interesting commentary on the digitalisation of the pipeline sector, and how this will improve safety, efficiency and security.
Read the article online at: https://www.worldpipelines.com/product-news/08062021/xiris-releases-360-scratch-inspection-system-for-tube-and-pipe/
You might also like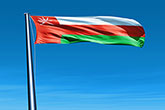 Oman's OQ Gas Networks announces price for gas pipeline business IPO.