---
Fluke, the global technology leader in the manufacture of compact, professional electronic test and measurement tools and software, kicked off the first day of its participation at the Middle East Energy (MEE) 2022 yesterday. In the Dubai World Trade Centre, the company unveiled a wide range of new tools and approaches for energy loss detection and sustainability designed for various industries.
Some of the leading products showcasing at MEE 2022 include the acoustic and thermal imaging, measurement of power quality, electrical and calibration tools, and other advanced industrial technologies for the detection of energy leaks. Fluke promotes easy-to-use new tools and approaches that support organisations in their goal to cut energy wastage and contribute to achieving the UN Sustainable Development Goals.
The team at Fluke's stand will be discussing with visitors on how adopting innovative and more efficient technologies can help transform the energy and utilities sector and make a fast transition towards a more sustainable consumption of energy sources. Throughout the event, attendees can learn more from regional experts on how Fluke's technologies contribute to companies' efforts to achieve net-zero and become an active part of the UAE's net-zero economy ambitions.
Fayez Al Nobani, Channel Sales Director and Mechatronics Engineer (Middle East and Africa) at Fluke, said: "Fluke is committed to increasing its presence in the Middle East and drive new ways to engage with a wide range of industries, especially in helping the energy and utilities sector establish more sustainable operations. Energy leaks, for instance, not only lead to loss of our precious resources, but it also entails economic losses for businesses. The first day of Middle East Energy 2022 provided a great platform for us to interact with our clients and prospective customers."
Al Nobani added: "With our decades of experience in refining the technology that ensures energy efficiency and sustainability, we are positive of the many opportunities for industries to enhance electricity usage and thereby contribute to a more sustainable energy growth in the region."
Fluke's energy loss detection technology is capable of identifying and isolating energy loss and wastage, which can then be recovered and preserved for future uses. The company's power quality and calibration tools also work on preventing the disruptions and outages in power grids. These products and solutions are essential to industries that apply electronic installations, maintenance and services, precision measurement and quality control.
Fluke's broad range of electrical products were featured at the stand, including the world's first clamp meters for solar power installations with a CAT III 1500 V safety rating. Other products include the ii900 Industrial Acoustic Imager, the new Fluke ii910 Precision Acoustic Imager and Fluke's 1770 Series Three-Phase Power Quality Analysers.
Technical experts from Fluke also demonstrated the uses of network and calibration tools including the LinkIQ™ Cable Tester, the DSX-8000 Cable Analyser and the new-to-market pocket-sized FiberLERT live cabling tester as well as calibration tools such as the 8588A Reference Multimeter, 8558A 8.5-Digit Multimeter, 5322A Electrical Safety Tester Calibrator and 5522 Multi-Product Calibrator.
The company has been serving major sectors in the region for many years especially in the energy, chemical processing, oil and gas, pharmaceuticals, food and beverage, and manufacturing sectors. Fluke will be at the MEE 2022 until March 9, engaging with decisionmakers, experts and industry leaders through its stand and other networking platforms at the event.
Read the article online at: https://www.worldpipelines.com/product-news/08032022/fluke-unveils-tools-and-approaches-for-energy-loss-detection/
You might also like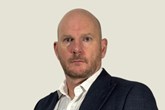 Bill Chilton has been announced as the new Diving Manager at the International Marine Contractors Association.