---
The increasing popularity of Grade 9 titanium alloy has brought with it some questions about weldability. Grade 9 titanium alloy contains 3% aluminium and 2.5% vanadium, less alloying material than the more common Grade 5 (6% aluminium and 4% vanadium). Grade 9, alternatively referred to as Ti-3-2.5, offers improved resistance to corrosion and better mechanical strength and is now routinely used in applications as diverse as aircraft hydraulic tubes and high specification bicycle frames.
Weldability of Ti-3-2.5 is good provided that the necessary precautions are taken. Due to the reactive nature of titanium and its alloys, inert gas shielding must be in place on both the OD and ID of tubes and protection assured when welding plate and sheet.
Huntingdon Fusion Techniques HFT® has products designed specifically to provide the necessary inert gas protection. HFT® manufactures a range of advanced tube and pipe purging systems, including QuickPurge® and PurgElite® coupled with Weld Purge Plugs™ for purging the insides of tubular components, which can accommodate all tube and pipe diameters between 13 mm and 2235 mm (up to 88 in.).
Additional protection systems for the topsides of both tubular and flat welds, are provided by Argweld Weld Trailing Shields®. For total inert gas protection, particularly useful for welding complex shapes, can be assured through the use of Flexible Welding Enclosures®. All these products are in widespread use globally.
Huntingdon Fusion Techniques HFT have a Worldwide Exclusive Distributor Network.
Read the latest issue of World Pipelines magazine for pipeline news, project stories, industry insight and technical articles.
World Pipelines' May 2021 issue
The May issue of World Pipelines includes a regional report on Canada's oil and gas sector, as well as technical articles on integrity management software, leak detection, NDT, and project case studies. Don't miss our feature on young pipeliners, in which World Pipelines' Senior Editor Elizabeth Corner interviews the winners of the John Tiratsoo Award for Young Achievement, awarded by Young Pipeliners International, in partnership with PPIM.
Read the article online at: https://www.worldpipelines.com/product-news/06052021/weldability-of-grade-9-titanium-alloy/
You might also like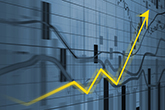 The emerging digital map of power and broadband cables, gas and water pipes and other underground infrastructure is set to grow the economy by £5 billion.