---
The steels used in directional drilling for oil and gas must meet three important criteria: To withstand the mechanical loads caused by the movement of the drill string, the steel must display maximum strength. Use in aggressive media also requires good corrosion resistance. To obtain unfalsified location results from the measuring instruments that are based on the earth's magnetic field, it is also important that the drill string components must be non-magnetic particularly near the measuring equipment. Deutsche Edelstahlwerke now introduces the special steel Magnadur 509, a solution right for a variety of applications and comparably affordable.
Deutsche Edelstahlwerke, a company of the SCHMOLZ + BICKENBACH Group, is expanding their product portfolio with non-magnetic stainless steels for the oil and gas industry. Magnadur 509 allows Deutsche Edelstahlwerke to offer customers an optimized cost-benefit ratio for applications requiring high resistance to pitting. The new development is much more affordable than Magnadur 601 given comparable high strength and ductility values. With a 28 to 33 PREN (Pitting Resistance Equivalent Number), the measure for corrosion resistance is comparable to the values of Magnadur 601 which range between 29.5 and 35 PREN. Deutsche Edelstahlwerke achieves cost savings by reducing the amount of expensive alloying elements in the optimised production process. To be able to continue to guarantee high strength, the steel specialist adds nitrogen to the steel melt.
During directional drilling, even the smallest deviations from the correct angles can result in missing the intended oil deposit. During the drilling process, control measurements are taken regularly for this reason with the help of the earth's magnetic field in order to determine drilling location and direction accurately. To prevent deviations in direction, the measuring unit and the drill line components nearby must be made of a non-magnetic material, meaning they must be magnetically permeable while having no magnetic properties of their own. This quality as well as high strength and outstanding corrosion resistance of Magnadur 509 are the prerequisite to the performance and reliability of the components. Users profit from a true competitive advantage.
Magnadur 509 is available as forged bar in a warm-cold-hardened condition from 75 t- 250 mm (2.95 - 9.84 in) in diameter. On request bored bars with IDs between 2 and 3-1/2 in. are available as well.
Read the article online at: https://www.worldpipelines.com/product-news/05122017/new-directional-drilling-offering-from-deutsche-edelstahlwerke/
You might also like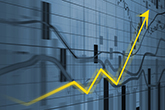 The emerging digital map of power and broadband cables, gas and water pipes and other underground infrastructure is set to grow the economy by £5 billion.