---
Xiris Automation Inc. has recently announced a new version of its popular WI-2000 Weld Inspection system for tube and pipe manufacturing that now incorporates a Class 2 laser. Class 2 lasers are considered safe for normal operation, having optical output power below 1 mW and operating only in the visible range. A Class 2 laser is not a skin or materials burn hazard, nor does it harm the human eye. This makes installing and using the new WI-2200 safer and easier especially as a Laser Safety Officer is no longer required.
The WI-2200 will have a constant laser output and provide the user with the ability to adjust the camera exposure to control the brightness of the laser line in the acquired image. This approach provides more linear control over the laser line for better inspection of the weld. The WI-2200 is the next generation of weld inspection systems and is ideally suited for all material types of steel, stainless steel, aluminum, titanium and coated materials. It can be integrated on most tube mills that employ open arc welding such as Laser, TIG, or Plasma power sources, as well as on clean HF and ERW mills.
Xiris Automation Inc. specialises in developing optical equipment used for process and quality control across a number of specialty industries. With an extensive product line, Xiris provides some of the world's most dynamic manufacturers with the ability to detect, recognise, and interpret quality defects in their manufactured goods.
Read the latest issue of World Pipelines magazine for pipeline news, project stories, industry insight and technical articles.
World Pipelines' March 2021 issue
The March 2021 issue of World Pipelines includes: a regional report on pipeline projects in Asia-Pacific; a summary of the latest and best construction equipment courtesy of the annual Heavy Equipment Review; a welding-focused Q&A; and technical articles on hot tapping, sustainable steel and decommissioning.
Read the article online at: https://www.worldpipelines.com/product-news/03032021/xiris-releases-new-weld-inspection-system/
You might also like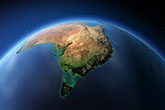 Australian Government's consultation paper recognises need for investment in new gas supply for net-zero transformation.