---
J2 Subsea, an Acteon company, ROV and survey tooling rental and sale specialist, has announced a large order for its 4 Port Tool Changers in collaboration with Palm Tecnologia for a MOBO intervention campaign offshore Brazil planned for 2018.
The J2 Subsea 4 Port Tool Changer enables ROVs to connect with tools subsea with zero leakages. Cost and time savings are achieved because the ROV does not have to make multiple trips between the vessel and the seabed to replace each tool.
Further savings in time and costs are generated through the compact dimensions and low weight of the 4 Port Tool Changer in air - ROV end 18.4 kg and tool end 5.4 kg. These factors make it economically viable to transport by helicopter leading to quick mobilisation and demobilisation.
The tool changer has been tested and rated to water depths up to 5,000 metres to meet the standards of depth ratings for work-class ROVs. For the MOBO (modulo de bomba or pump module) campaign it was important that the combined weight and dimensions of the tool changers did not exceed those of the offshore operator, so the shipment could be transported by helicopter saving valuable hours compared to transit on a support vessel.
The tool changer, which has been designed, developed and manufactured by a partnership of Walther Präzision GmbH and J2 Subsea Ltd., consists of a ROV end plus a tool end. It meets the requirements of all work-class ROVs and enables connection or disconnection from tools and intervention panels requiring either high-flow or high-pressure applications.
The tool changers are self-sealing, allowing mating and de-mating under pressure with zero leaks. As the ROV does not have to resurface for tool changes, this significantly increases time efficiencies and therefore cost savings for contractors and operators.
The objective of the Brazilian campaign is to replace eight subsea pumps weighing 150 t from the manifold in water depths up to 2000 m utilising a range of subsea tools. It will be the first deployment for the tool changers in a Brazilian MOBO campaign.
Christian Blinkenberg, General Manager at J2 Subsea, said: "J2 Subsea is pleased that our 4 Port Tool Changer is intended for the deployment for the first time in a Brazilian MOBO intervention campaign. The operator foresees that avoiding travel up and down between the vessel and the seabed for each tool change will reduce the time and cost of operations. Furthermore, it will mitigate potential time and cost delays caused by weather changes, which can prohibit the safe deployment of a ROV once a tool has been changed on board."
Sergio Escada, Managing Director, Palm Tecnologia, added: "We were delighted to make the sale to a major operator in Brazil. The ability to be able to demonstrate the benefits and time reduction associated with deploying the J2 Subsea 4 Port Tool Changer was a major influence on the client's decision-making process."
Read the article online at: https://www.worldpipelines.com/equipment-and-safety/31082018/j2-subsea-4-port-tool-changers-to-deploy-for-first-time-on-brazilian-mobo-campaign/
You might also like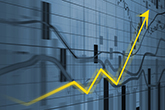 The emerging digital map of power and broadband cables, gas and water pipes and other underground infrastructure is set to grow the economy by £5 billion.