---
The US Department of Transportation's Pipeline and Hazardous Materials Safety Administration (PHMSA) announced yesterday that it is awarding US$98 800 117 in grants to states, territories, and tribes to help enhance pipeline and hazardous materials safety programs at the community level for 11 different safety programmes.
"States and community groups play an important role in ad-dressing the safety challenges associated with pipelines and hazardous materials," said PHMSA Acting Administrator Tristan Brown. "The grants announced today are essential in supporting the resource needs of states and localities to effectively enforce safety standards, train response personnel, and equip everyday citizens with the necessary tools to protect themselves from transportation related accidents."
The awards provide over US$69 million in grant funding for six different pipeline safety grant programs, including approximately:
US$58 million in Pipeline Safety State Base grants to support state inspection and enforcement of pipeline safety regulations for natural gas and hazardous liquid pipelines.
US$4.8 million in Underground Natural Gas Storage grants to support efforts to inspect and enforce safety requirements, as well as mitigate releases from underground natural gas storage facilities, such as the October 2015 incident involving the Aliso Canyon Storage Facility in Los Angeles County, California.
US$2.1 million in Pipeline Safety Technical Assistance grants to support local community involvement in pipeline safety issues.
US$1.8 million in Competitive Academic Agreement Program awards to spur and utilise university re-search to advance pipeline safety technologies, innovation, and knowledge dissemination.
US$1.7 million in State Damage Prevention Program grants to support and strengthen states' efforts in ad-dressing pipeline failures attributed to activities such as excavation damage.
US$1.1 million in One-Call grants to help improve state one-call notification systems and enhance dam-age prevention education and enforcement efforts.
In addition, the award provides over US$28 million in grants to support state and local hazardous materials programmes nationwide. This includes approximately:
US$21 million in Hazardous Materials Emergency Preparedness grants for states, territories, and tribes to aid in the development, implementation, and improvement of emergency plans for local and tribal communities and first-responder hazardous materials training.
US$3.5 million in Hazardous Materials Instructor Training grants to support the training of hazardous materials instructors and for such instructors to train hazardous materials employees.
US$1.6 million in Assistance for Local Emergency Response Training grants to support the training of volunteer or remote emergency responders to respond to incidents involving hazardous materials shipments by rail.
US$1.3 million in Supplemental Public Sector Training grants to support the training of hazardous materials instructors that conduct hazardous materials training programs for first responders.
US$1.3 million in Community Safety grants to support projects that enhance the capabilities of communities to respond to hazardous materials emergencies and the training of state and local enforcement personnel responsible for enforcing the safe transport of hazardous materials.
Read the latest issue of World Pipelines magazine for pipeline news, project stories, industry insight and technical articles.
World Pipelines' September 2021 issue
The September issue of World Pipelines includes a regional overview of the Latin American pipeline industry. SuperVision Earth discuss the use of satellite technology to monitor assets, and a collaborative article from Siemens Energy and ProFlex Technologies explores the new leak detection techniques being developed as a result of IoT and digitalisation. There is also a focus on the environment, with articles from ABB on emissions control and the IMCA on a new voluntary code that promotes environmental stewardship. This issue also includes a Pipeline Machinery Review, featuring Trencor.
Read the article online at: https://www.worldpipelines.com/equipment-and-safety/30092021/us-dot-awards-us98-million-in-grants-to-support-pipeline-safety-at-community-level/
You might also like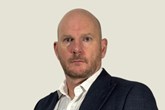 Bill Chilton has been announced as the new Diving Manager at the International Marine Contractors Association.