---
HIMA's HIMax safety controller has been awarded the new cyber security certificate from TÜV Rheinland. The test agency certified the processor and the communications module in accordance with international standards IEC 62443-4-1, IEC 62443-4-2 and ISASecure EDSA 2.0.0.
The certificate is based on stringent testing and evaluation of all requirements regarding IT security over the entire lifetime of the safety controller, and it says that the HIMax fulfils the requirements of security level SL 1. By combining highest safety (up to SIL 3) with IT security in a single system, the safety controller provides optimal protection for people, facilities and the environment in times of increasing cyber criminality.
"We are pleased to be amongst the first companies in the world to receive the new cyber security certificate from TÜV Rheinland", says Dr. Alexander Horch, Head of Research, Development and Product Management at HIMA. "Successful certification is generally a prolonged and complicated process, which usually ties up a lot of resources. As our safety controllers are fully compliant with the necessary high requirements, TÜV Rheinland was able to issue the certificate without any extra effort. The certificate also confirms that our safety controllers have an extremely high degree of IT security by design. That is a splendid confirmation for us, and it benefits our customers because cyber security is an integral part of safety systems at HIMA. That applies at all levels: engineering, hardware, operating system and network."
In the age of Industry 4.0 and IoT, industrial plants are no longer autonomous, but instead increasingly linked to the outside world. Nowadays, plant operation is only reliable when plant operators systematically implement cyber security measures in addition to functional safety. The key normative basis for this is the international standard IEC 62443, "IT security for industrial automation and control systems", which specifies separate network levels with defined conduits. The newly developed cyber security certificate from TÜV Rheinland also conforms to this standard.
The certification process must satisfy extremely stringent criteria. TÜV Rheinland tests controllers in accordance with the IEC 62443 standard (Part 4-1, Secure Product Development Lifecycle Requirements, and Part 4-2, Technical security requirements for IACS components).
HIMA additionally received the Embedded Device Security Assurance (EDSA) certificate from ISASecure. ISASecure certification (ISASecure EDSA 2.0.0 – Level 1) is based on a test methodology derived from the IEC 62443 standard. Along with these two certificates, the cyber security of the HIMax controller is documented by an Achilles Level 1 certificate issued by the independent Canadian industrial security specialist Wurldtech.
HIMA's safety solutions boost the IT security of a plant by their independence from the process control system as well as their design. A dedicated operating system specifically developed for safety-related applications runs on HIMA's autonomous safety controllers. It is immune to typical attacks on IT systems. The operating systems of the controllers are tested for resistance to cyber-attacks during the software development process. In addition, the HIMA controllers have separate processors for control and communication. This enables operation of separate networks and ensures cyber-secure plant operation even in the event of an attack on external communication. The controllers also protect against unauthorised access to the automation network from the programming environment. Unused Ethernet ports can be disabled.
TÜV Rheinland and HIMA can look back on many decades of successful cooperation: in 1970, the Brühl-based safety specialist was the first company in the world to have its safety controllers certified by TÜV Rheinland.
Read the article online at: https://www.worldpipelines.com/equipment-and-safety/25092017/hima-safety-controller-certified-by-tv-rheinland/
You might also like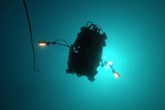 Voyis and Deep Trekker, have joined forces to achieve the successful fusion of Voyis' Discovery Camera with Deep Trekker's REVOLUTION ROV.